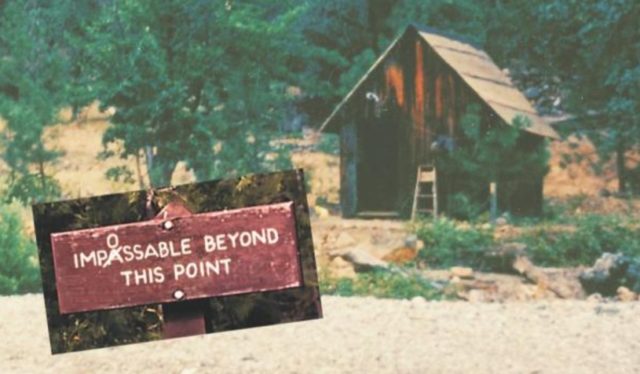 The true story of one family's struggle and triumph creating a self-sufficient life in the wilderness. Join the Horn family on the adventure of a lifetime. Learn how a couple from the city moved to the wilderness with three small boys and carved out a life in the middle of nowhere that has endured for nearly 50 years.
In days when the people are demanding more and more from their government and yet decrying their children for making the same demands on them; when, for a large part of the people, the greatest goal is an easy job or total government suport; when that same government tries to be all things to all people at whatever cost; then someone has to reassert the evident truth that the individual is the basis for a free society.
It is for this reason that we have come to the wilderness and through continuing hard work and enterprise show that American dream of freedom of the individual is worth much more than security of the masses.
Impossible Beyond This Point: True Adventure Creating a Self-Sufficient Life in the Wilderness (Paperback)… Read more HERE…
More ideas:
This Man Lived Alone For Nearly 30 Years In The Mountains of Alaska In a Log Cabin Which He Built With His Own Hands
Impossible Beyond This Point: True Adventure Creating a Self-Sufficient Life in the Wilderness (Paperback)… Read more HERE…