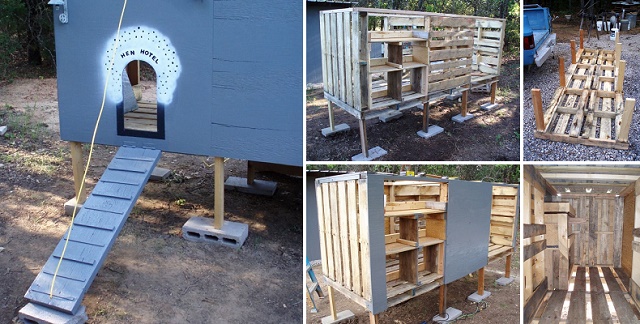 Making a chicken house by using recycled building materials is a handy and recommended technique. The workload isn't very different from a conventional structure, but you will save plenty of money on the materials. Check out this project from Lone Grove, Oklahoma, which used 3 wood pallets together in order to make a 42 by 126 inches floor. Follow the instructions from the tutorial and you should have no problems building a similar structure. Now, your chickens have a brand new home with little money and you can focus on something else in your household.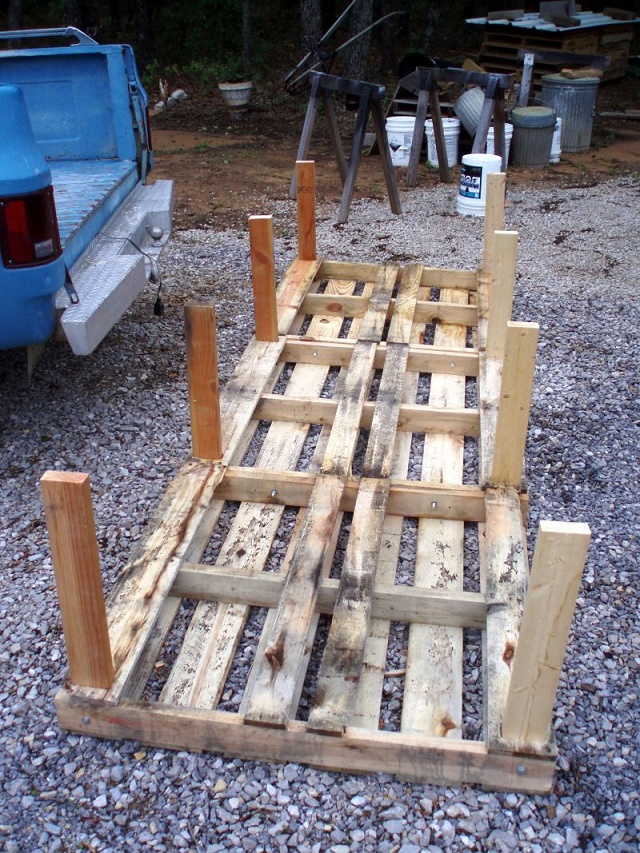 3 wood pallets – a 'floor' 42 inches wide by 126 inches long (each pallet is exactly 42″ square)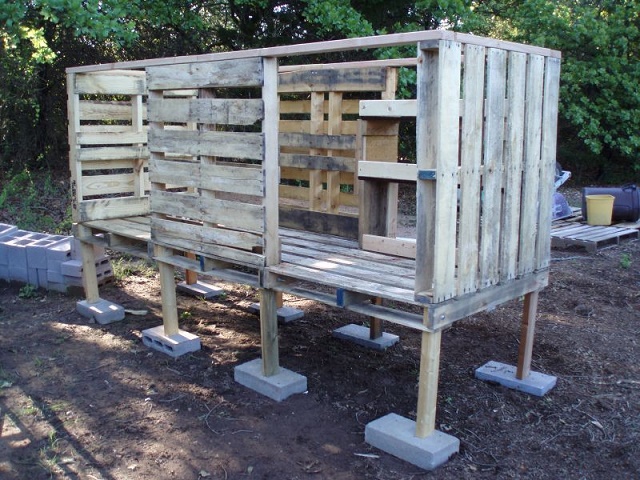 This view is looking at the backside, you can see the 4 nests I've placed in the closest end.  In the far end will be the roosting area.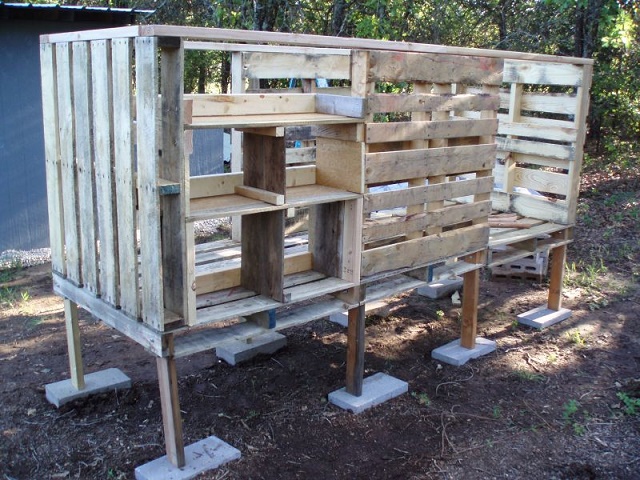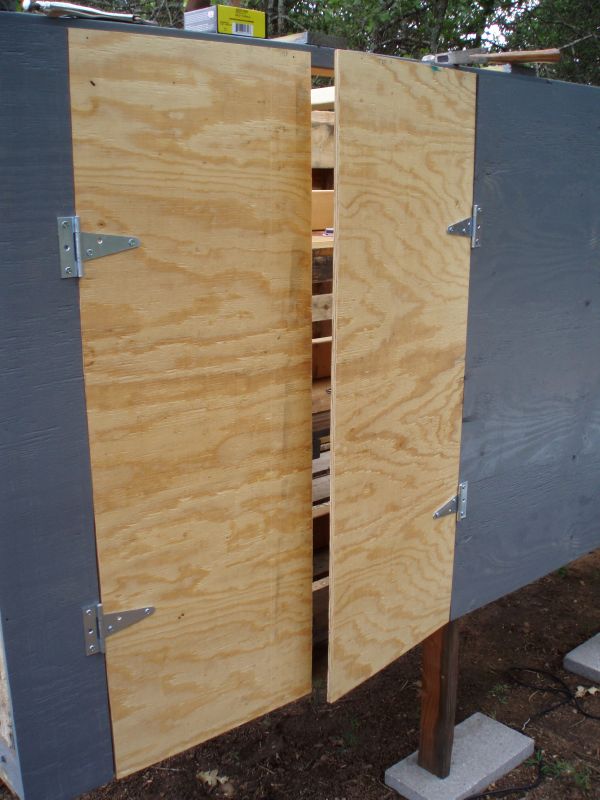 "Bought 4 sheets of 1/2 inch CDX plywood from McCoy's @ $10.99 sheet, working now to get the sides covered.   I'm pretty much cutting the 4X8 sheets of plywood in half, making 4 ft by 4 ft squares. This view is of the nesting area." By Butch Bridges