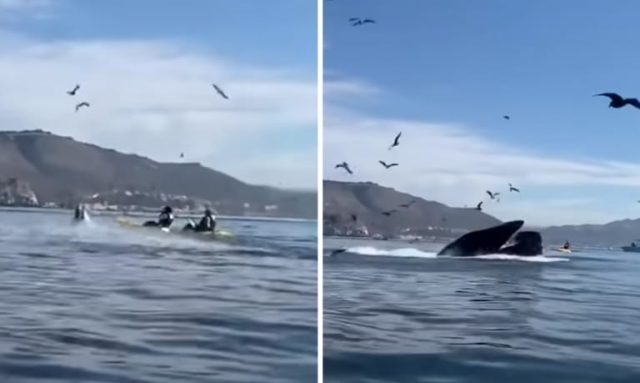 Almost getting swallowed by a humpback whale is not how you would want to start your holiday. In 2020, Julie McSorley and Liz Cottriel's holiday almost ended in tragedy when the two went kayaking in the San Luis Obispo Bay in California.
The two were engulfed by a huge humpback whale for a few moments and someone even caught the encounter on video. Everything happened so quickly that the two women had no time to realize the seriousness of the situation and panic hit only when they saw the footage. This was a period of increased humpback whale activity in the region and a lot of people were visiting the bay to see the whales.
Little did McSorley and Cottriel know that they would end up in a whale's mouth, if only for a few seconds. Everything happened in split seconds and the ladies can only remember finding themselves suddenly underwater and realizing that they just survived being swallowed by a giant humpback whale.