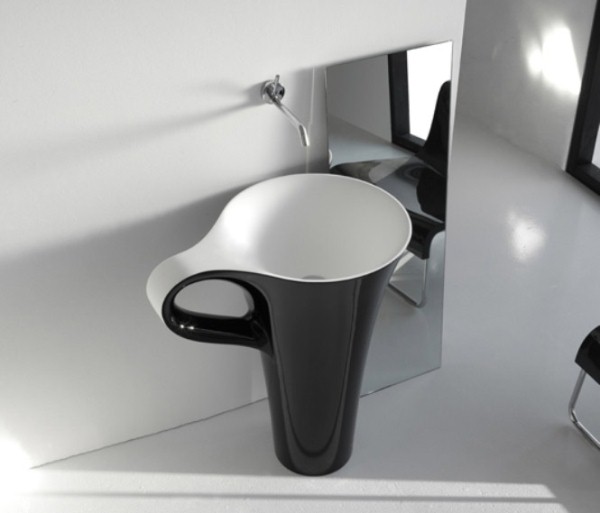 ArtCeram is a Italian reputable company with vast experience in ceramic art, which now enjoy an experienced team and always full of ideas and creativity. With a perfect balance between function, innovation and development, they has helped the company grow internationally through the years. Constant technological research, investment in design and a focus on forecasting new trends, has confirmed the Art Ceram brand internationally.
For those of us who seek something a little different for our bathrooms, ArtCeram have created a unique collection.
It would be a lot to talk about this innovative collection, but it is best to let you to enjoy with the pictures that follow … and why not, to see more details about this collection directly from the sites of company ArtCeram.
Because is something original , I'd love to read your views about this collection, if it is good or is too futuristic.