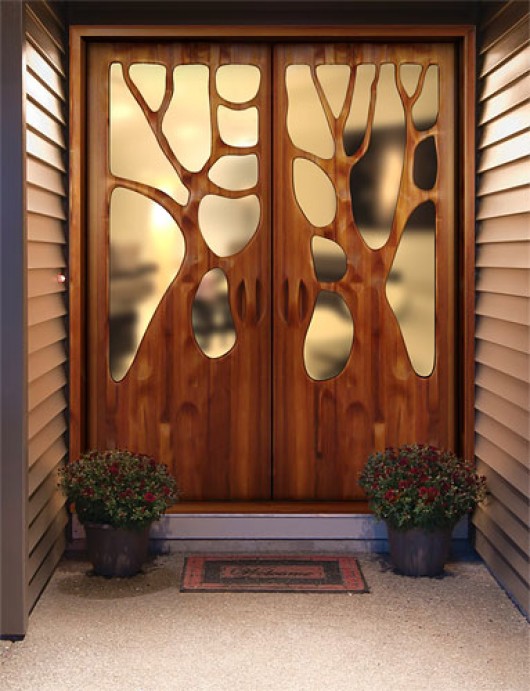 "A door is a face—it is the first hint of what lies behind it". Victor Klassen is the artist who can guarantee that your guests will be impressed when they call and will knock on your door. The quality of the work, the mastery and artistry, is also, guaranteed that door will be resistance and spectacular.
According to the official description provided by OP Victor Klassen, "The artist culled inspirations from […] geometry, the natural world and the human form, and wielded them to elevate the quotidian door to the status of breathtaking art."
It's good to know that these doors are made only to order, they are not found in stores.
Door with Custom Sidelights
"The swirling pattern leads the eye around the curving shapes while letting in an abundance of light. The Chaos style solid bottom frame grounds the creation and adds a third dimension."
Kidney Door
Chaotic French Doors
"These doors feature clean lines in delicate frames, which give this contemporary piece a serene and ethereal air. The distinctive chaos detail is subtle and restrained, giving just a light flutter of elegant embellishment."