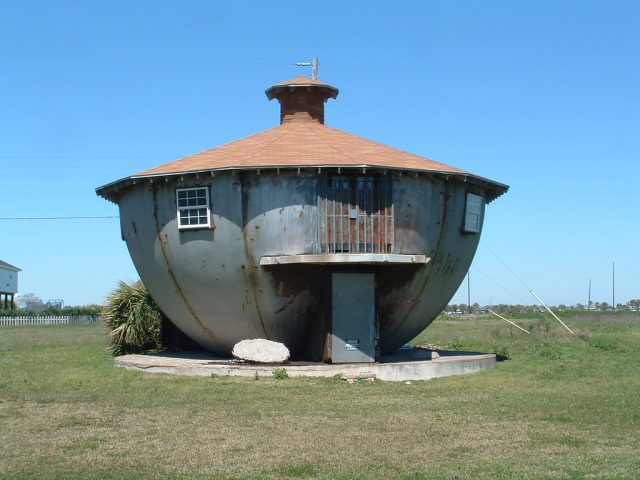 This UFO-like home used the most unusual material as a base, but it looks quite impressive. The house was built using a part of an oil tank, which was then cut in half and turned upside down to create the base construction of the house.
The oil tank was then added doors and windows and a roof to create the final structure which is now called "home" by its owners. The unusual house was discovered by a Flickr user, and it is simply captioned as "Kettle House", referring to the shape of the construction.
The home seems to be located on Galveston Island and thanks to it being constructed from a durable material, it managed to even survive Hurricane Ike. There is not much info about the house, but it seems to be either abandoned or just not used currently by its owners.
How would you feel living in a tank transformed into a house?
Such projects are rising in popularity as people are looking for more sustainable ways to become homeowners, so grain silos, oil tanks, modular containers and RVs are gaining a lot in popularity nowadays.