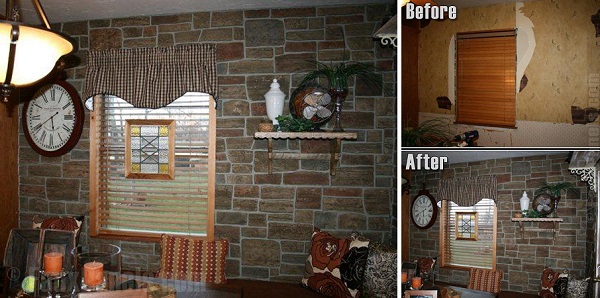 The interior design of a room depends largely on how the walls look. Improving the design will thusly need to encompass this part of the decor. To give you a helping hand in this process, we present you a rustic transformation (found on Faux Panels) of a plain and dull kitchen. This was achieved with the Carlton Ledgestone faux stone panels. Their 3-D details, light weight and interesting colors will make an ordinary home turn into a French farmhouse almost overnight. Here are the items you will need for this DIY home improvement project:
• faux stone panels;
• regular wood saw;
• construction adhesive;
• screws;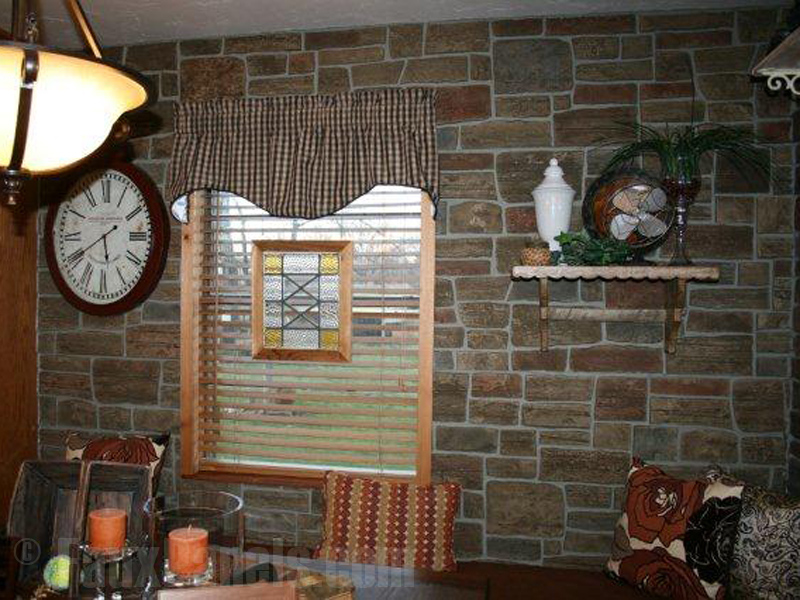 Made from polyurethane foam and molded after real ledge stone walling, the faux stone panels will make a nice addition to your interior design. Take the panels and cut them with the saw into little pieces. This way, you can stick them to the wall easier. Use the adhesive and screws to make sure they won't fall when you admire them most. Then place them in an interconnected manner to mimic a real stone wall. The pattern used with this type of faux stone will instantly transform any decor into a rustic design. Some carefully picked decorations, like a wall clock, will make it just perfect. Done! Compare your work with the project featured in the pictures. Did it improve the design of your kitchen?