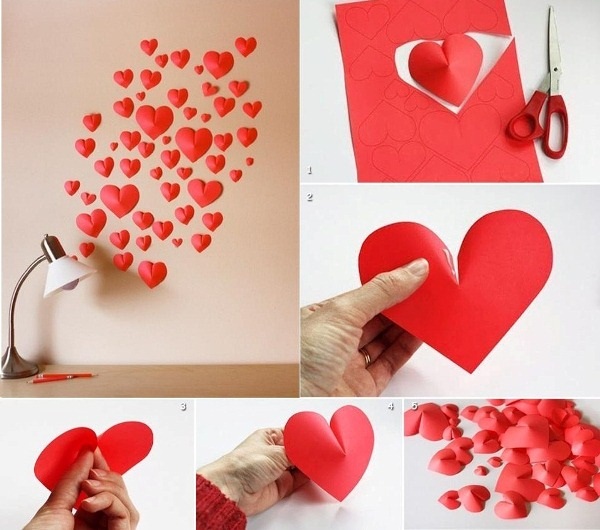 I think we can all agree that a lot of us like 3D paper things, and multiples of things, and Valentine's Day. These paper hearts are really easy and fun to make. You can stick them on your  wall or door or glue them to a board to make a 3D wall poster. They also look nice is attached to presents. These are made from regular heart shapes with a slice at the center. You can your own hearts from paper or print and cut them out from the template below. This way might be a lot faster.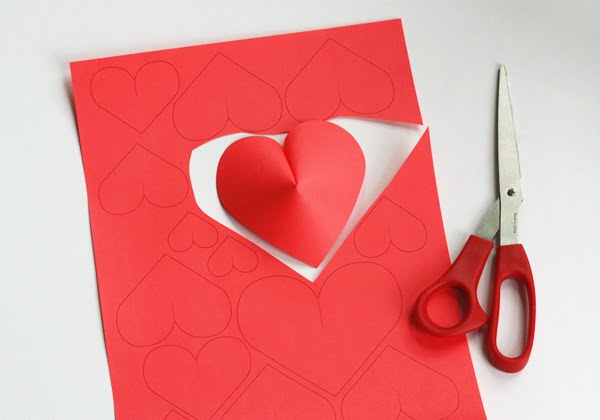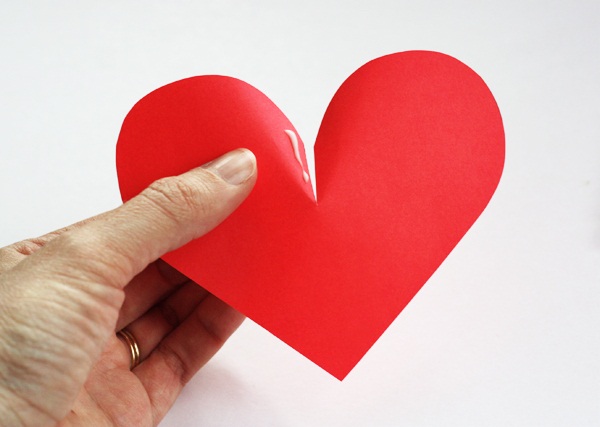 To make a plain heart into something three dimensional, twist the inner edges of the two arcs toward the back with your fingertips to get the proper shape.
Then glue it on the edge or add double -stick tape.
Hold the two edges of the heart together from the back, making the center pop up.
Then glue the edges together and the heart will look 3D.
You can use some double-stick tape because it faster … or glue … It is better to use glue.
If you practice enough, you can bend that paper the way you want it and make a lot of hearts.
Then take some tape and stick the hearts to the wall or a poster putty, and that's all.
Download the page of hearts here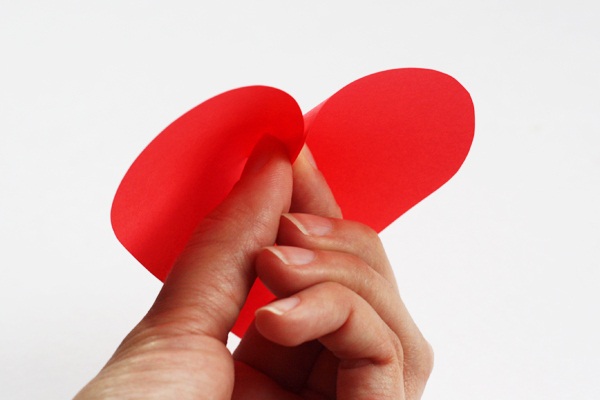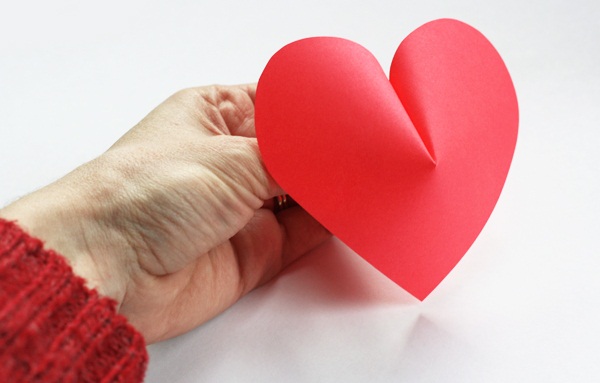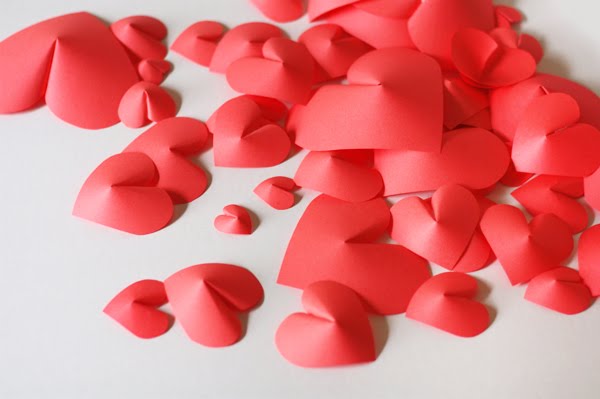 You will get a nice and fun wall decoration.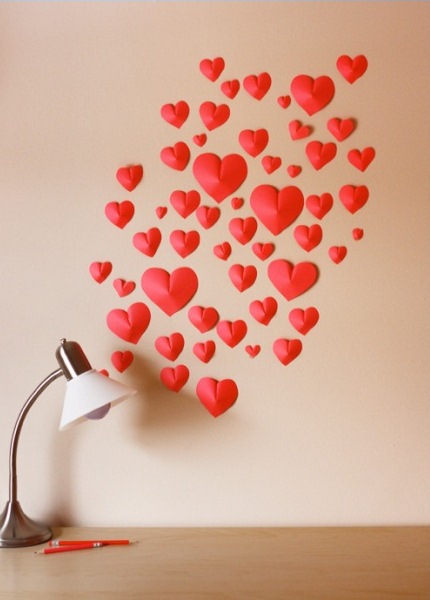 Souce:  designer Jessica Jones