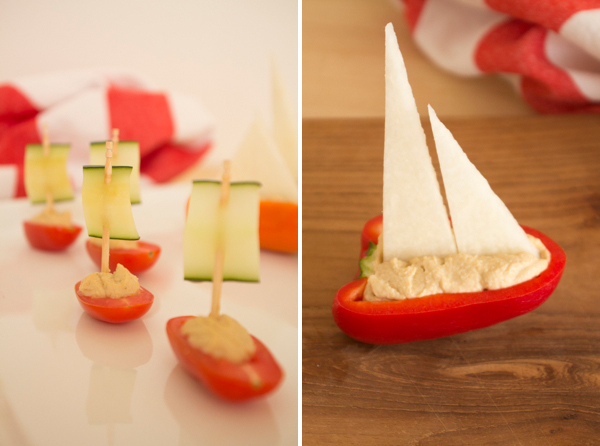 Spring is here and this means you can now have access to a lot of fresh and tasty vegetables. So make yourself a nice and healthy breakfast out of them. To make it even better, this next recipe will also show you how to decorate the food and make some cute boats out of vegetables. If you have your own garden and you planted the vegetables yourself, that's great. If not, just take a walk to the nearest market and buy the following ingredients:
• 3-4 red, yellow and green bell peppers;
• 6-8 middle sized tomatoes;
• 1 cucumber;
• 1 zucchini hummus toothpicks;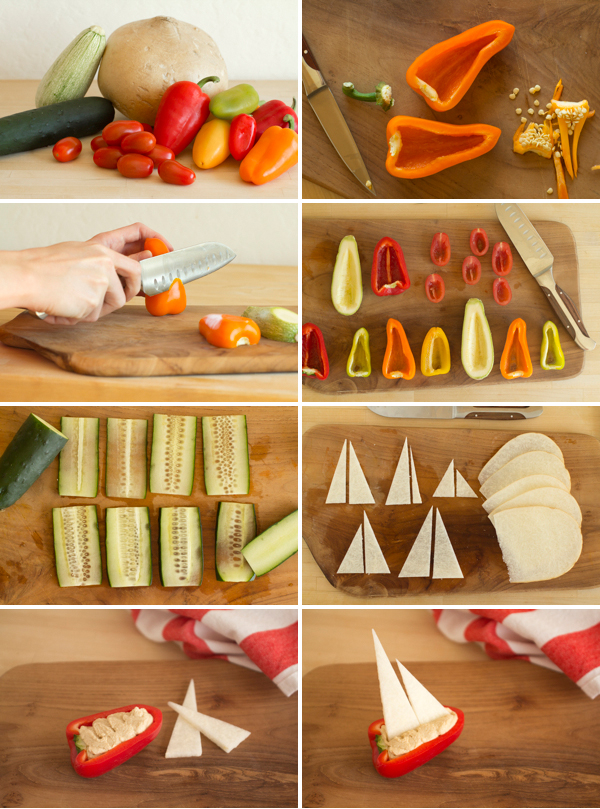 Wash all the vegetables and peel them if needed. Then cut the peppers in half, take out the inside and throw it away. Cut the cucumber and the zucchini too. Cut the tomatoes in half and take out the seeds. These will be the base of the boat. Now start filling the hollow vegetables with the hummus. Use the toothpicks to create the sail shapes of the boat by fixing the thin layers of cucumber and zucchini with them. Now all you need to do is arrange the small boats in a plate and let them start their journey. The more colorful your plate looks, the better as this is how a healthy dish should look.
source: Oh Happy Day
Click on image for larger view