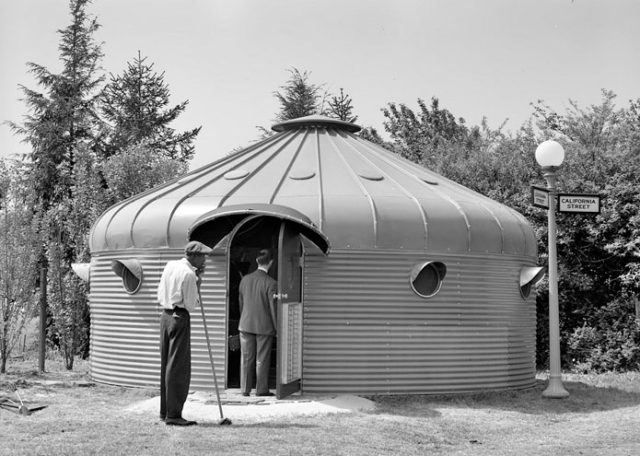 Grain silos are not what they used to be. Actually, the idea of turning them into houses is not new, but dating back from 1940s! When the world was at war, many visionaries imagine what would it be like to live in the place you deposit grains. Sure, back in the days there were useful because they could be used as bomb shelters. As advertised, the unit cost $1,250 and for that money you got included: a kerosene-powered icebox, stove and an adjustable roof ventilator for circulating air. It's impressive how the principles are still used even today in silo homes! Check out the variety of designs people imagined more than half a century ago.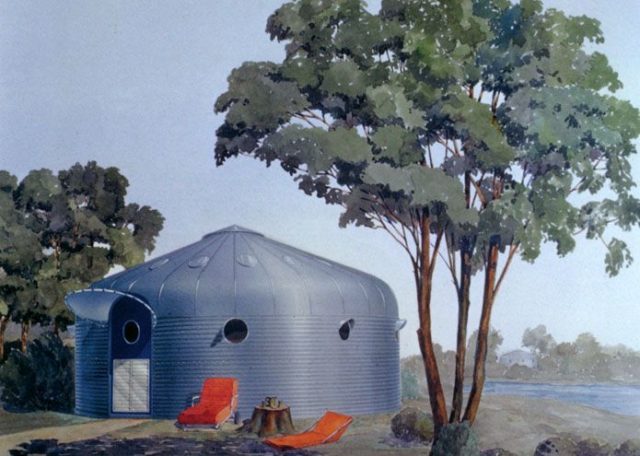 It was easy to build: first a temporary centre pole was placed, to which the roof was hoisted up. Underneath this roof the galvanised corrugated steel-plate outer walls were placed, because of their round shape forming a stable construction. On the inside, the walls were laminated with fibreglass insulation. The round windows were made of plastic, at that time only used in aircraft industry.
All utility spaces were pushed to the outer wall as much as possible to provide the maximum amount of space in the centre. Curtains could subdivide the interior in two bedrooms and a living space, and the main unit could be connected with a smaller one containing a larger bathroom or an extra bedroom.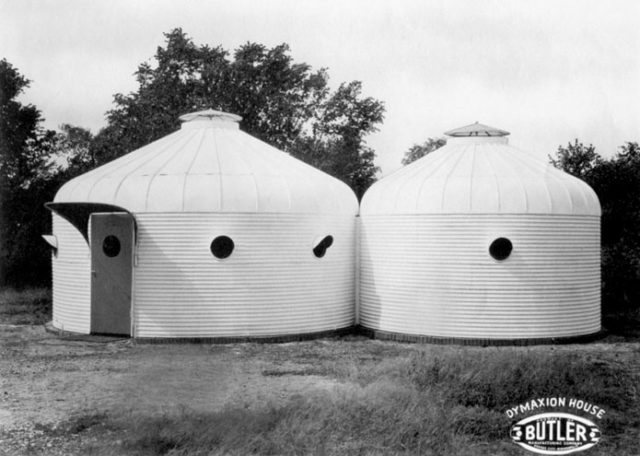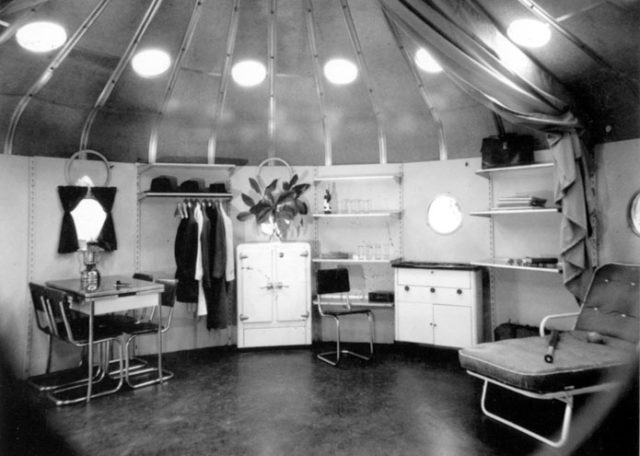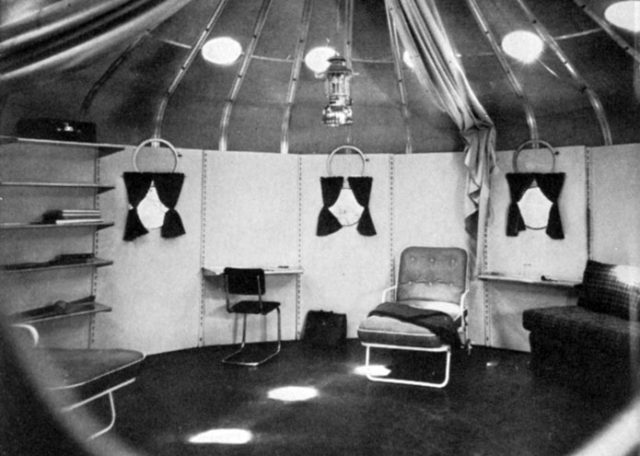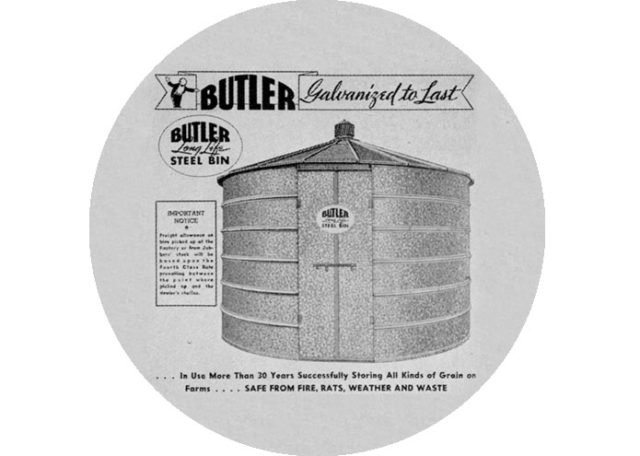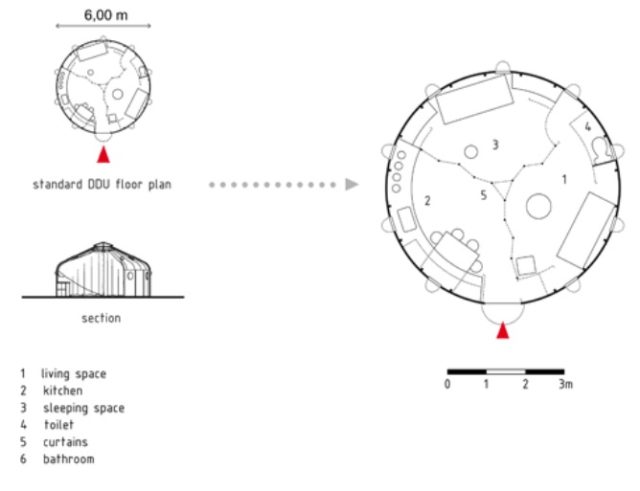 A dozen of them survive at Camp Evans in New Jersey, a remarkable story of architectural preservation. Consider a visit to Camp Evans.
Source: Fuller Houses: R. Buckminster Fuller's Dymaxion Dwellings and Other Domestic Adventures