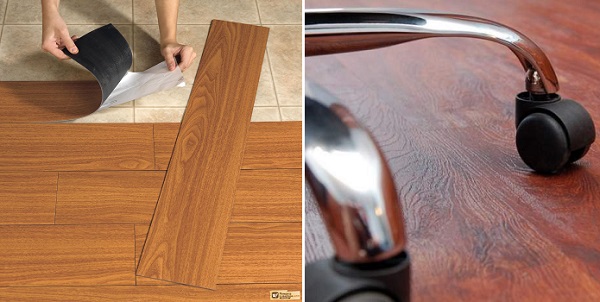 If you wish to improve the design of your home there are so many simple and inexpensive ways to achieve beautiful results. This innovative floor solution saves you time, energy and money! You won't have to pay for an entirely new floor or get your hands dirty. These plank strips are long-lasting and your floor will new look as new as ever. So, if you don't want to put much effort into redesigning your room, buy the following and get to work: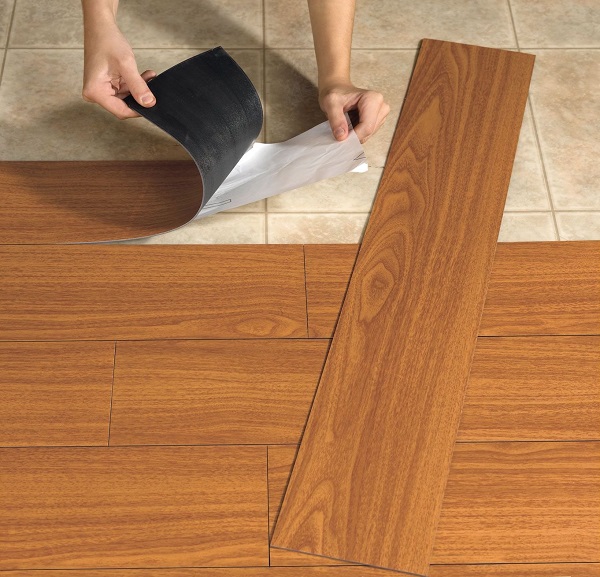 The steps are simple. Just remove the back and stick the tiles. With as $20 per square meter (or 11 Square Feet) , you can choose any color vinyl flooring and redecorate every room. Now you can easily update your décor with Medium Oak, Rustic Oak or Maple peel-and-stick planks without the cost and headache of tearing up existing flooring. Made from super durable vinyl, our flooring will stand up to heavy traffic by staying down and retaining its luster for years and years.
• 10 planks per box set
• covers 15 sq. ft. per 10-pc. set.
• super durable
• sweep, mop, or vacuum to clean
• planks measure 6″W x 36″L
• compliment your new floor with our wide selection of furniture and chairs or choose one of our luxurious rug sets to complete your home décor.