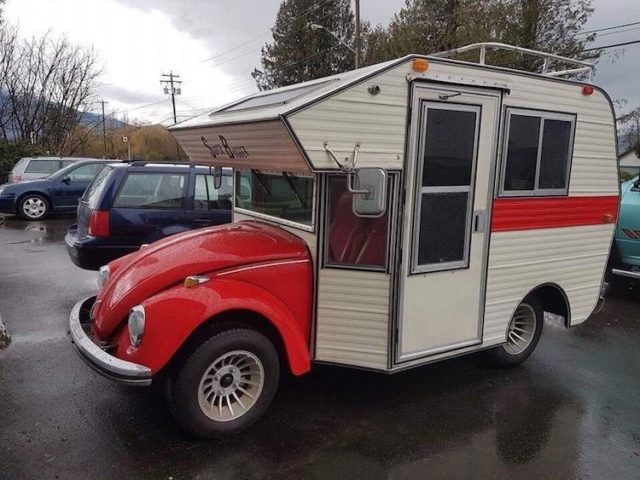 There are so few in Canada that most people who see a Super Bugger for the first time likely take a second look.
Now a couple in Rimbey, Alta., has decided to sell one of the rare beasts.
"It's really difficult to explain this little thing," said Keith Spelrem, who with his wife, Glenna, owes a green-trimmed Volkswagen Beetle conversion called Super Bugger.
"We try to tell people, if you took a camper off the back of a truck and stuffed the nose of a Beetle on it, that's kind of what it looks like."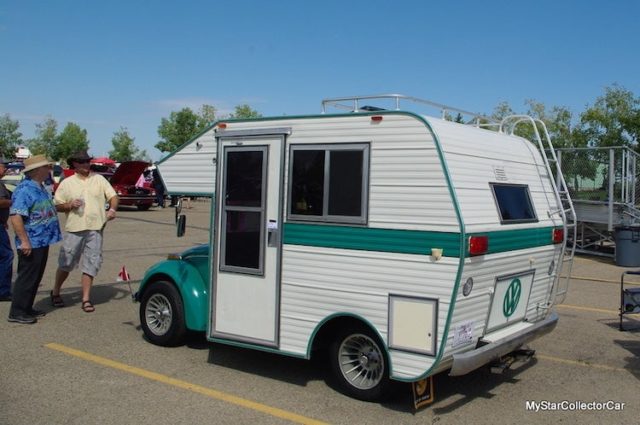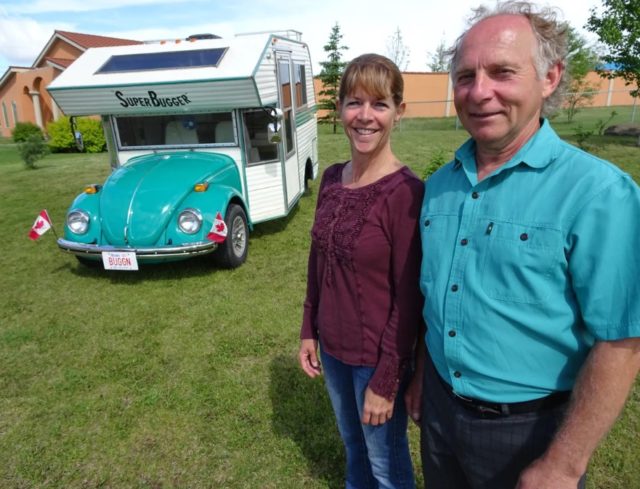 Glenna and Keith Spelrem have owned their Super Bugger for the past 20 years. (John Robertson/CBC)
More than 25 years ago, Rimbey resident Don Speer bought the Super Bugger in Arizona. It made its way back to Alberta slowly, because even then people liked to box it in on the highway so they could take photos.
Glenna Spelrem fell in love the moment the SB arrived in her Alberta town.
"I got to drive it in the parade," she said. "Even now, when we take it out and about, it's just one of those things that makes you feel really fun inside."
Speer kept the converted Volkswagen as a personal vehicle and never put it up for sale. When he died, Super Bugger was put up for auction in 1997. The Spelrems knew if someone else bought it, they might never see it again. They made sure that didn't happen.
read more on cbc.ca