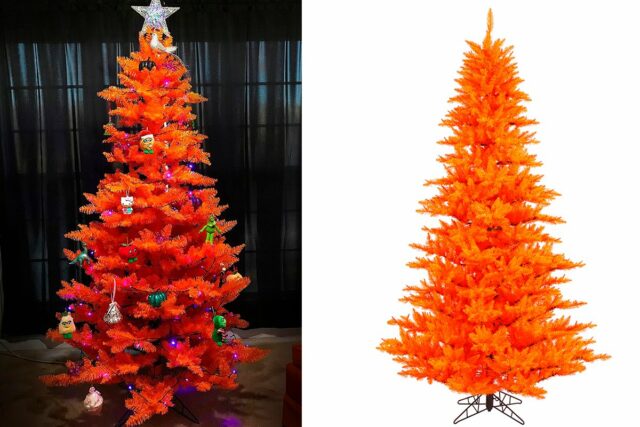 If you love Christmas and can't wait for it to come sooner, you can get a taste of it at this year's Halloween celebration as Walmart will be selling orange Christmas trees.
These bright trees will be a nice piece for a haunted-house theme party, and you can decorate them with Pillsbury's ghost cookies.
Once you decorate the entire house for Halloween, the piece de resistance will be the orange Christmas tree with Halloween cookies and lights.
The best part is that you can choose from different sizes of trees, depending on your free space and they can be ordered home online. Walmart is selling the Halloween Christmas trees for prices that vary between $80 and $300, so there is one for every budget.
Once you ordered this cute, but spooky tree, just go to Pinterest for decoration ideas and start planning the look of your home for this year's Halloween party.