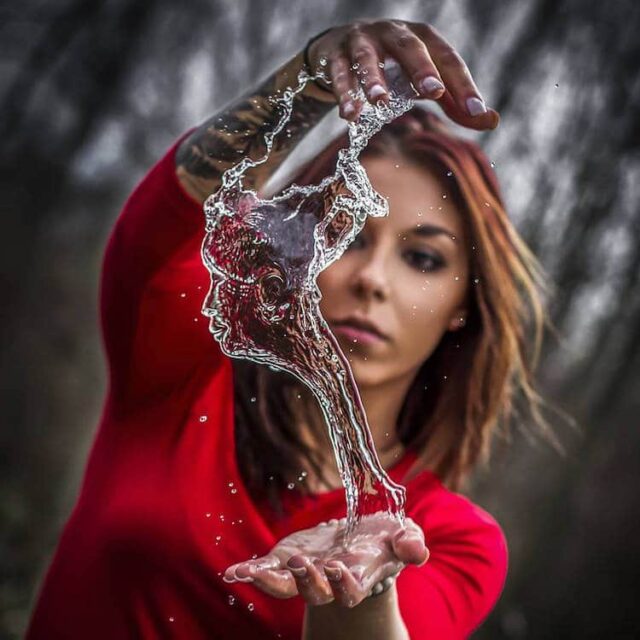 Kyle Re Creative is a photographer who is always on the lookout for unique moments and he also describes himself as a "visual storyteller". His most notable works are from the category of wedding and lifestyle photography, but playing around with photo editing is one of his main skills.
In his latest series, Kyle Re Creative showcases abstract splashes of water which turn into figures at a closer look. He plays around with the texture of the water, its shape, and viscosity and builds surreal digital sculptures. The water comes alive the hands of models, that seem to be molding the water into shapes and look at them mesmerized.
The pictures have been shot using a fast shutter speed and reworked in Photoshop, but Kyle Re Creative also likes to share with the world his pictures before the edit. Each of the artist's pictures tells a different story, and you can him for more inspiring work on his website or social media accounts.