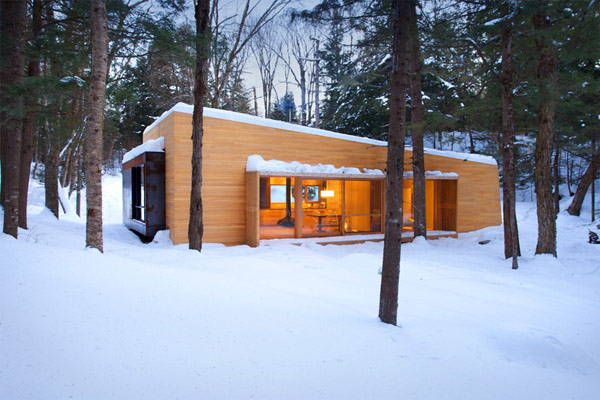 Winter knocking on the door and this contemporary home lying in the midst of the forest and designed by YH2 Architecture will soon seem sprung out of a fairytale.
The La Luge residence is located in Quebec, Canada, surrounded by dense vegetation preserving the house's privacy, La Luge integrates a private spa which occupies almost a third of the useable area, adding on to the traditional countryside living spaces.
"The project is made out of two embracing volumes set on different levels –one dark, one light, thus creating distinct spaces, freely merging one into the other."
In this wood shell made of essences of cedar, oak and walnut, the atmosphere is soft but bright, soothing. What is your opinion? You would to stay a few days here? .. or is too much for you … really winter is not so simple, especially if you're in a withdrawn place.