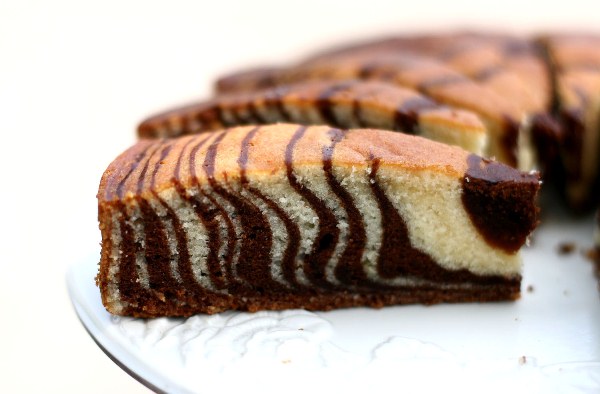 Would you like to eat something sweet and calorie low at the same time? If the answer is positive, we have the perfect recipe for you. It looks good and it's perfect to impress your friends when they visit you, especially in weekends.
Preparation time: 10 minutes
Cooking time: 40 minutes
Make one 9-inch (23 cm) cake
Ingredients:
4 large eggs — at room temperature
1 cup (8 oz / 250 g) granulated sugar
1 cup (8 fl oz / 250 ml) milk, at room temperature
1 cup (8 fl oz / 250 ml) oil (corn, vegetable or canola is fine)
2 cups all-purpose flour — (10 oz / 300 g)
1/3 teaspoon vanilla powder
1 tablespoon baking powder
2 tablespoons dark cocoa powder
You'll also need: mixing bowls, electric mixer or wire whisk, 9 inch (23 cm) non-stick round cake pan.
Step 1. In a large mixing bowl, combine the eggs and the sugar. Using a hand-held electric mixer or wire whisk, beat until the mixture is creamy and has a light color.
Step 2. Add milk and oil, and continue beating till the composition is well blended.
Step 3. In a separate bowl, combine and mix flour, vanilla powder and baking powder. Gradually add the flour mixture to the wet ingredients and beat just until the batter is smooth and the dry ingredients are thoroughly incorporated. Do not beat excessively – air pockets may be formed.
Step 4. Divide the mixture into 2 equal portions. Keep one portion plain. Add cocoa powder into the other one and mix well.
Step 5. Preheat the oven to 350 (180C).
Step 6. Lightly grease the pan with oil. If you don't have nonstick baking pan, grease whatever pan you have and line with parchment paper.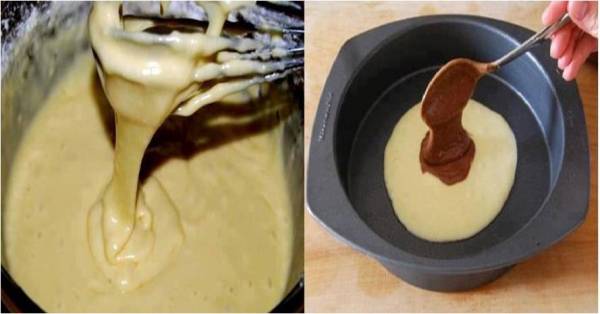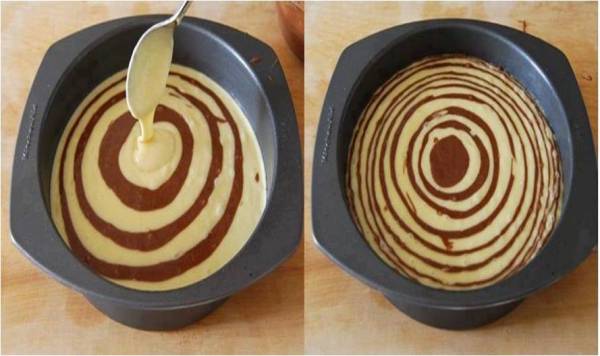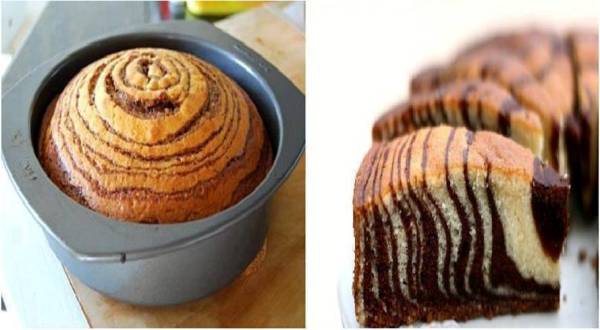 Photo credit: Azcookbook