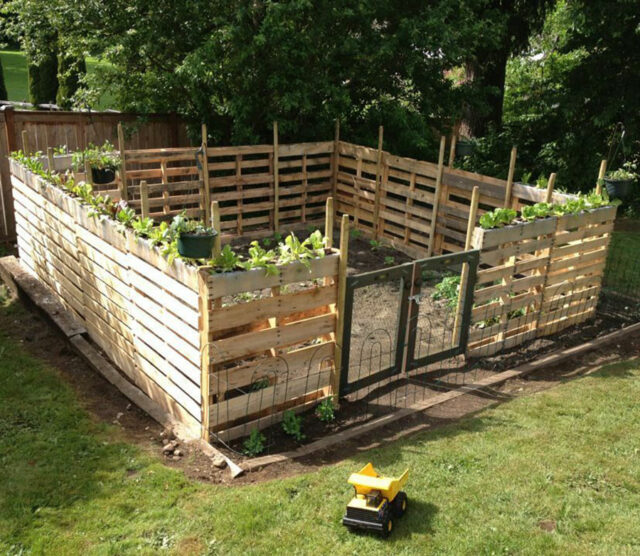 Pallet fences are very easy to make and it will help you save money, in comparison to fences made from other materials. Wood pallets can be found at any larger store and you can even buy used ones and upcycle them at home.
In case you already happen to have a few used pallets at home, don't throw them away as they can be turned into a brand new fence in no time.
Of course, as every DIY project, this too comes with pros and cons. For instance, the advantages of a pallet fence are the reduced costs, their durability and the fact that you can recycle old materials. When it comes to the cons, there is an obvious problem regarding their aspect, as some might not like the rustic or rough appearance of pallets.
Also, if you need a tall fence, one that is made from pallets might not be the right choice for you. Now let's see some cool fence ideas that you can make out of pallets.
Pallet fences are great for chicken yeards, as they are unpretentious and high enough to keep your chicks safe. You can build this by using 4×4 pots to support the pallets.
1. Pallet garden fence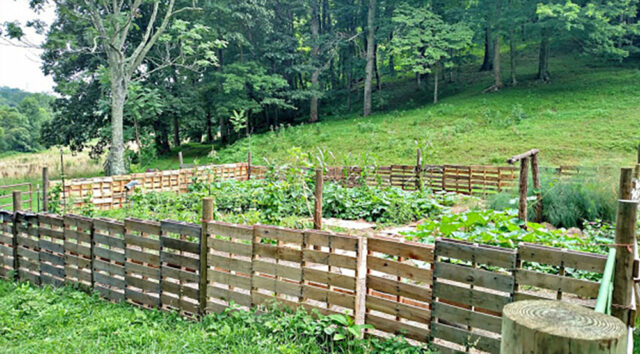 source
2. Make a Pallet Fence that will cost you nothing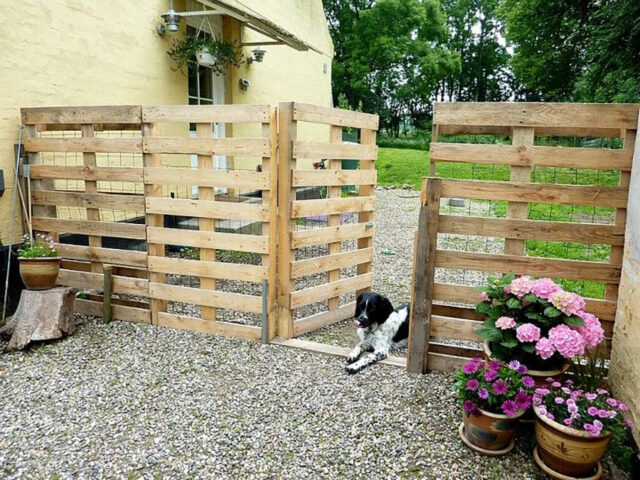 source
3. DIY Painted Pallet Fence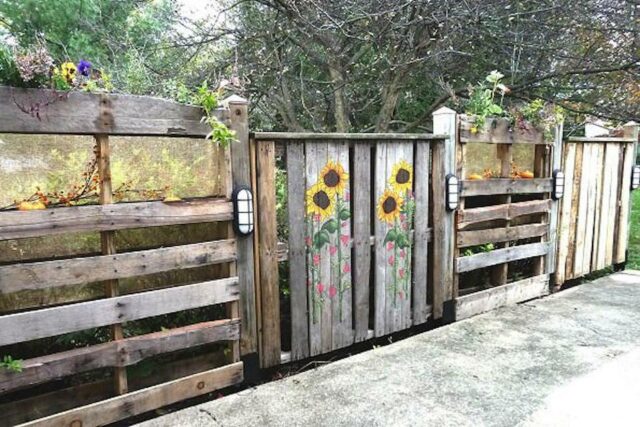 source
4.DIY Pallet Dog Fence Idea
5. Pallet Fence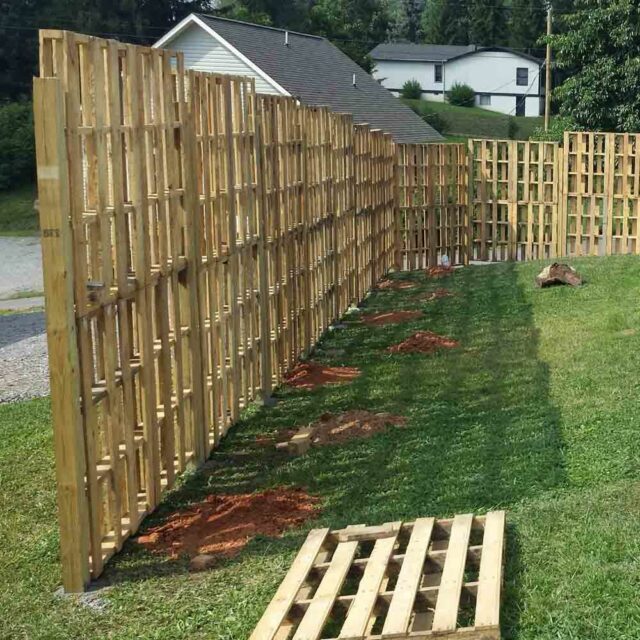 source
6. Repurposed Pallets: DIY Pallet Fence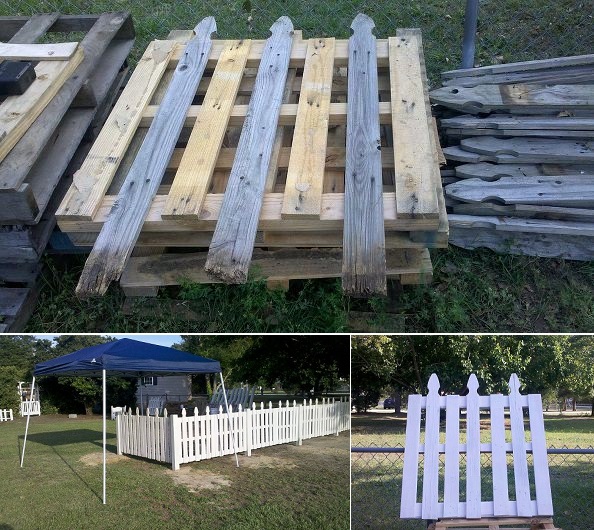 source
7. Flower-Dressed Pallet Fence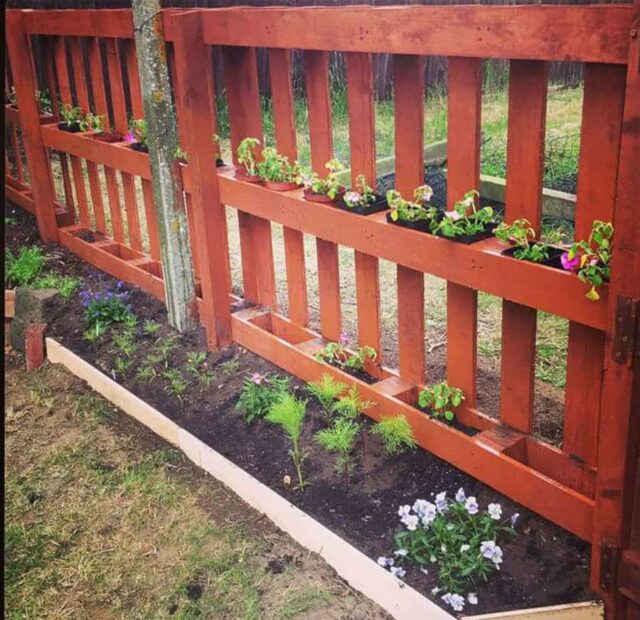 source