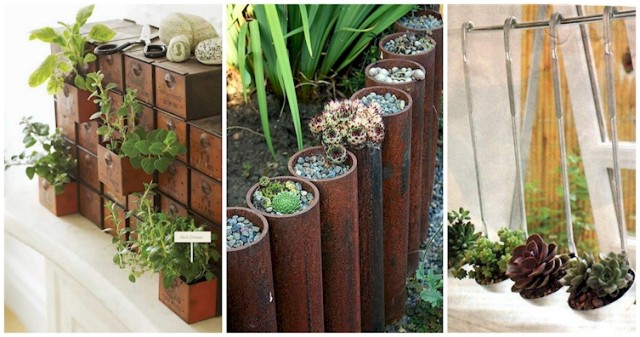 How would you like to build some planters for your home that are not only efficient but also creative? If you have lots of plants and home and want to store them in a cool way, you should try one of the ideas below. All the planters featured below are made out of recycled materials, so you will also be cleaning your home and having fun in the same time. Apparently you can make planters out of small boxes, light bulbs, kitchen utensils and even egg shells. There are only a few examples to make you more curious. To learn more about each of these DIY planters and how to make them, visit the link below and choose your favorite planters to build. Which one is your favorite idea?
1.Lamps Used As Plant Stands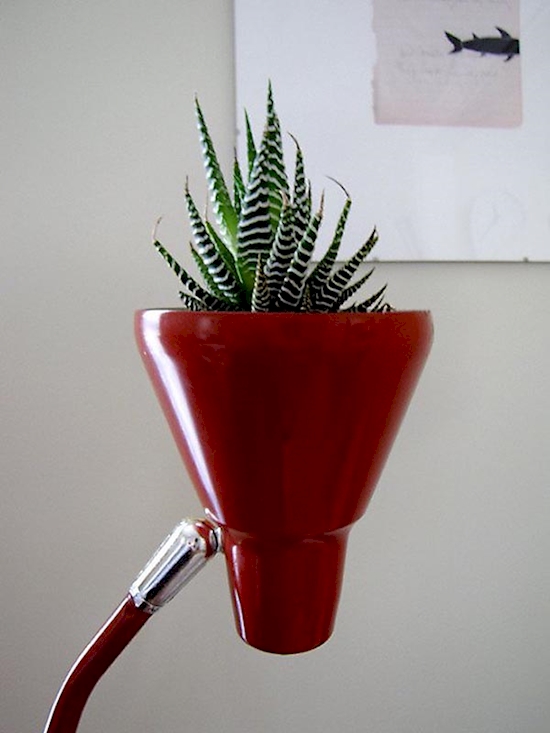 2. This ladle planter is as pretty as it is simple.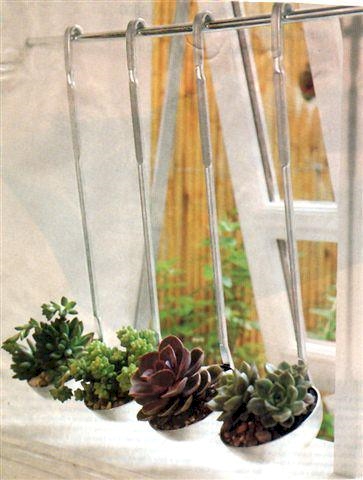 3. Hollowed Log Planter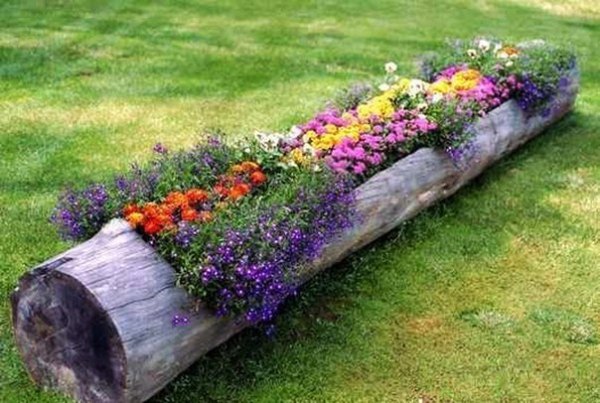 more details here…
4. Cute Plastic Bottle Planter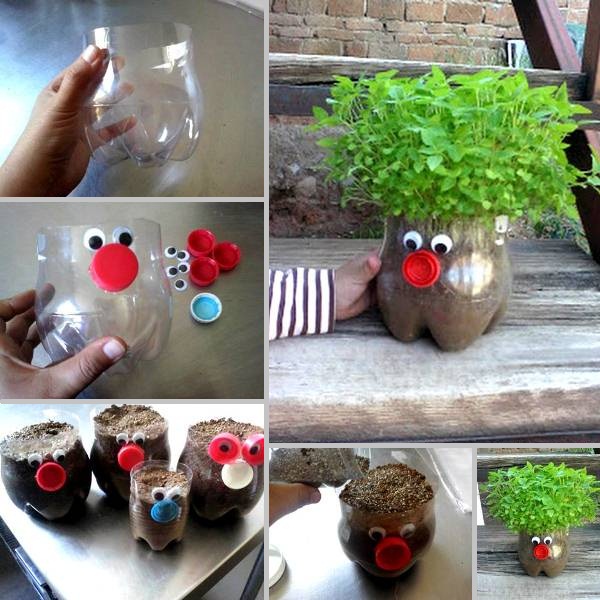 more details here…
5.  Egg Shell Planters