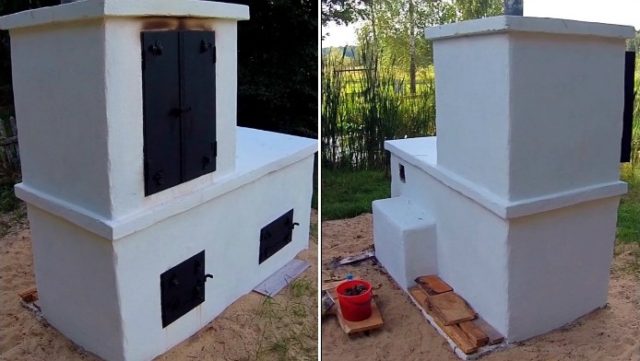 If you love outdoor cooking, then this project will be among your favorite ones! Having a small backyard can be unpleasant, but not if you know how to make use of your space in a clever way. So why install a smokehouse and a grill separately when you can have one structure that incorporates all? This is an all-in-one smokehouse, pizza oven and grill that will be the highlight of your BBQ grill parties. Watch the video below to learn more about this project and the list of materials you are going to need and start building your own all-in-one smokehouse, pizza oven and grill. Share this finding with your friends so they can all benefit from the piece of information.
Why smokehouse ?
Smokehouse allows to create healthy great meat, fishes and cheeses.
Why grill ?
Why not ? Everyone is grilling in the summer.
Why pizza/bread oven ?
Own pizza/bread oven gives an opportunity to create traditional old-fashion way bread, italian like pizza and rolls.
More details here….