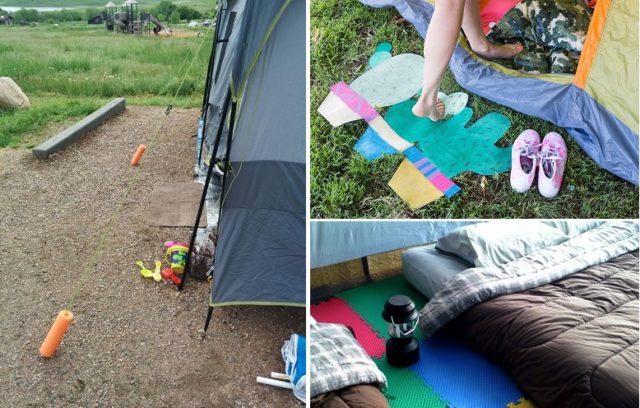 With the warm season slowly taking over, people's attention is turning to outdoor activities and especially to camping. Even though it may sound more relaxing to chill at the swimming pool, going on a camping trip will be quite rewarding. In order to make this effort more easy, we supply you with some 7 DIY camping hacks. Whether you will make your own sleeping pad or prepare with a cozy air mattress, nature will seem a lot more welcoming. The DIY metal fire pit and the DIY folding stools will improve your experience in the wild, while something like DIY color rock dominoes will help you spend time in a more fun way. Either of them or all of them together, these DIY hacks will make enjoying nature a little more easy in your next camping trip.
1.DIY Tin Can Cutlery Holder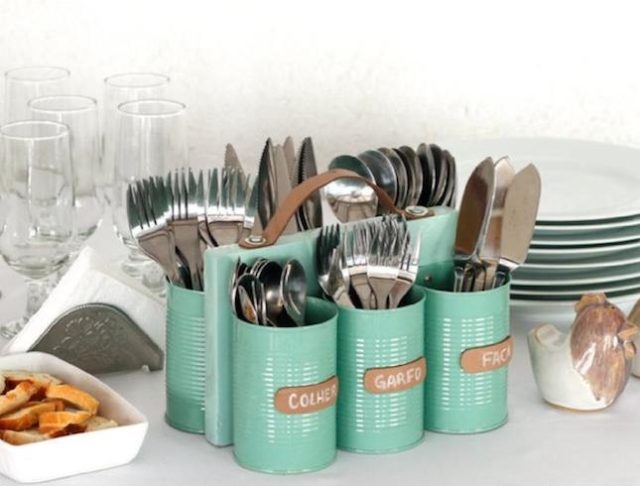 Tin cans, paint, a wooden board and a leather handle come together in this adorable and practical organizer perfect for campsite table decor. More details here…
2. Use foam floor tiles for a softer, more comfortable tent floor.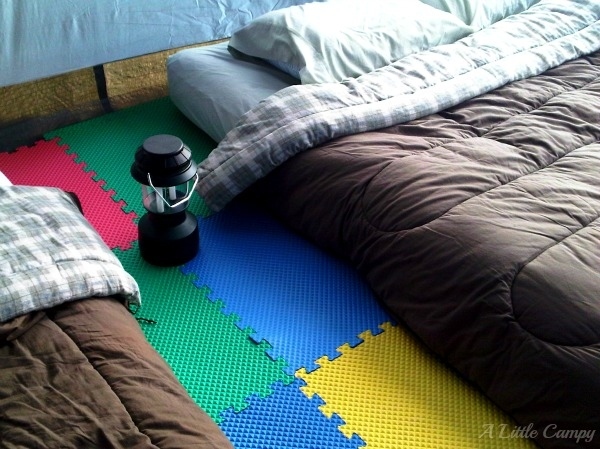 This Foam Floor Mats is available here…
3. DIY Mason Jar Citronella Candles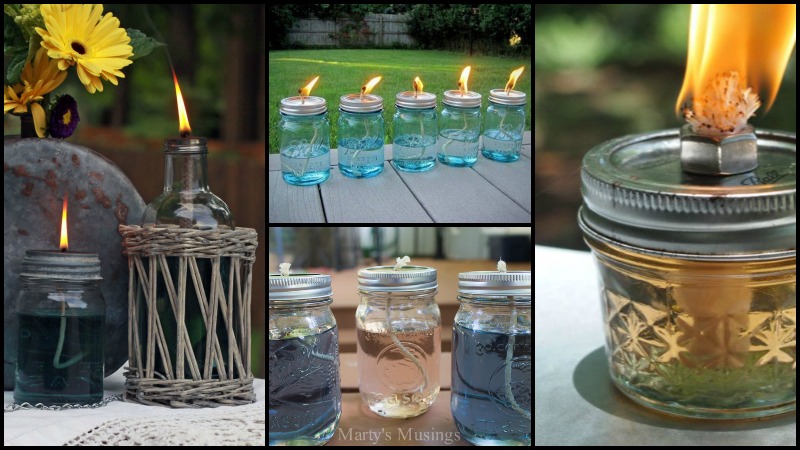 Keep pesky bugs away with these mason jar citronella candles. More details here…
4.  Repurpose a coffee can to hold and protect TP.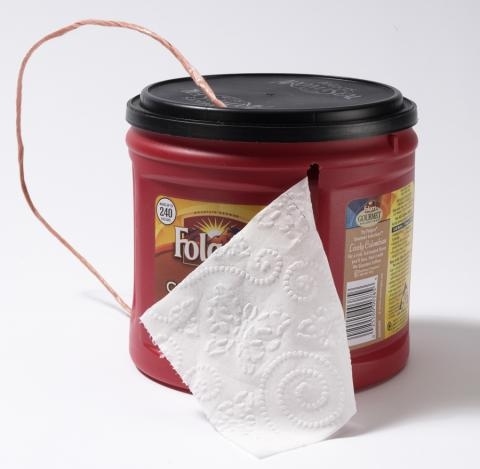 Stick a roll of TP in the can and pull a bit of the paper through the slit. Make a hole in the lid and the bottom. More details here…
5. Pool noodles used to mark tent lines…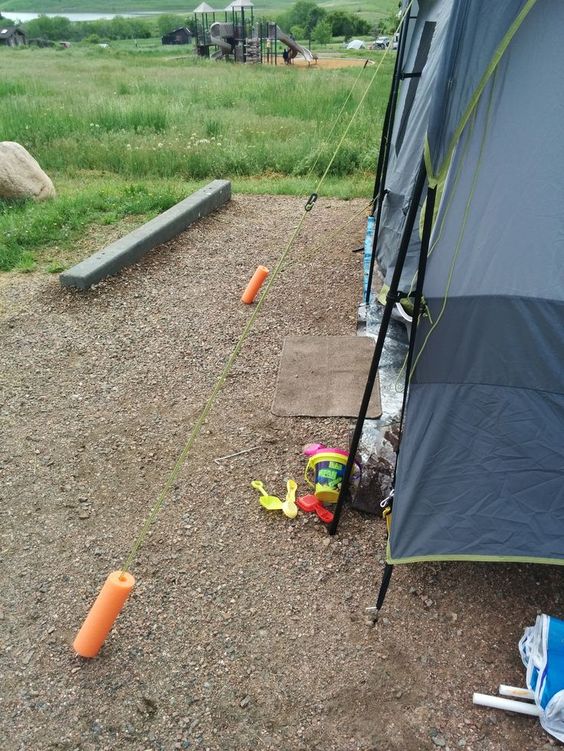 6. Create This Roll-Up Cactus Mat for Your Summer Camping Trips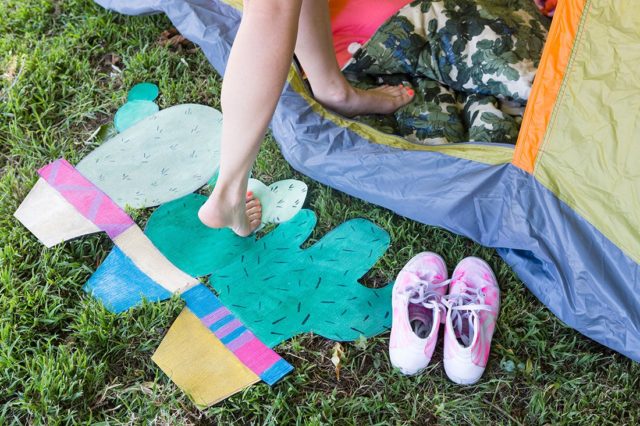 If you've been camping before, you understand the importance of having a mat outside of your tent. To ensure your sleeping space stays relatively free of tracked-in dirt, mud and pine needles, make sure to bring this adorable version along with you! (via Brit + Co)
6. Make a Rocket Stove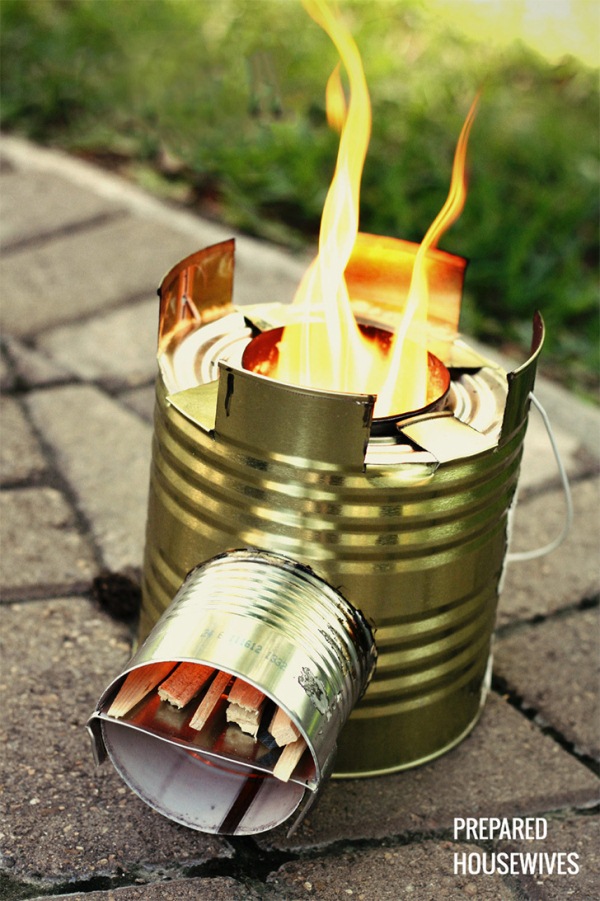 Can ROCKET STOVE: It Cooks an Entire Meal With Twigs! More details here…