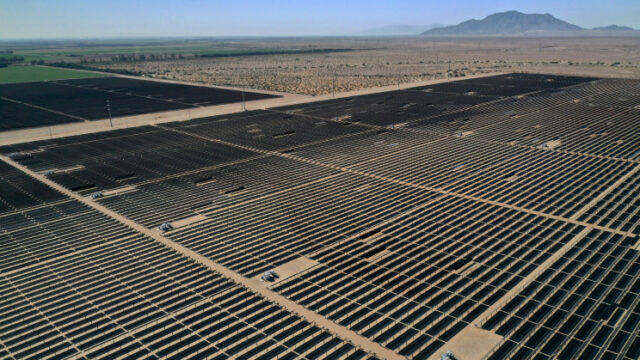 Deserts offer a lot of free space, but it is hard to build something on their premises as they are not very welcoming climate-wise. But what about building a solar power farm in a deserted area? Sounds like a pretty clever idea.
The U.S. Department of the Interior recently announced a new project by the Bureau of Land Management which consists of a large solar energy power project named Crimson Solar Project.
The project will be set up in the California desert and will be 2,000 acres, 350-megawatt solar farm, built out of solar panels. The total cost of the project is $550 million and will have a capacity of powering 87,500 homes.
The owner of the project is Sonoran West Solar Holdings LLC, which is owned by Recurrent Energy. As the focus shifts more and more towards clean energy solutions, the necessity of solar farms becomes an increasing one. Seizing this opportunity, major players in the energy sector can be at the forefront of sustainable changes and pave the way to smaller companies and investors.
The building of this farm will require 650 people for the construction and it can establish America as the next leader in the renewable energy sector.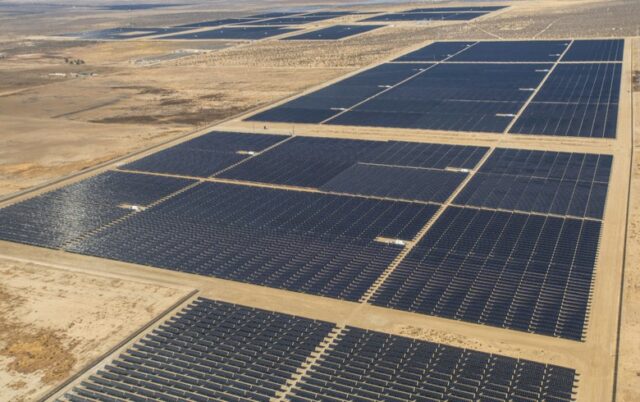 "The time for a clean energy future is now. We must make bold investments that will tackle climate change and create good-paying American jobs," said Secretary Deb Haaland. "Projects like this can help to make America a global leader in the clean energy economy through the acceleration of responsible renewable energy development on public lands."
"America's public lands provide a tremendous opportunity to realize the potential of renewable energy. BLM is committed to engaging in an inclusive and equitable process in pursuit of a clean energy economy," said Principal Deputy Assistant Secretary of Land and Minerals Laura Daniel-Davis.