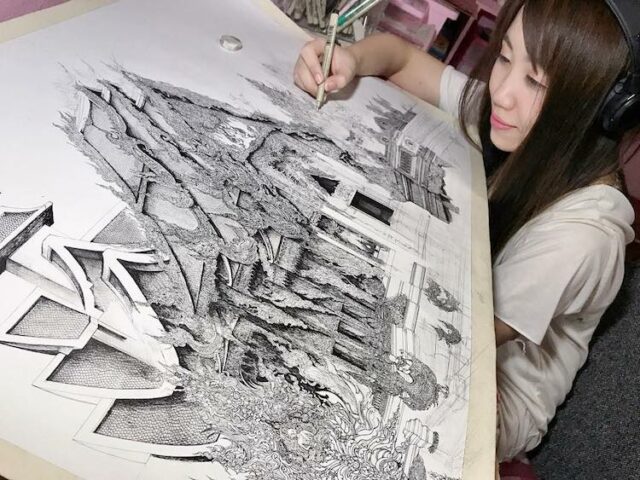 There are so many great artists out there and thanks to the rapid information spread across the Internet, they have the chance to become known by everyone.
Emi Nakajima is a Thailand based artist, who created beautiful and intricate drawings or buildings from around the world. She makes her drawings in ink and makes sure to include all the tiny details of a building, from rooftop patterns to sculptures. Her works are a homage to architectural masterpieces from around the world and she has an especially keen eye for Gothic churches, such as the Sagrada Familia and the Milan Cathedral.
Emi is most inspired by impressive landmarks, those that are iconic for big cities, and illustrating them in her original style earned her a big fanbase.
While her love of ink is obvious, she also experiments with colored pencils and paint.
Follow her meticulous work on Instagram and share it with your friends too.
Emi Nakajima:Instagram