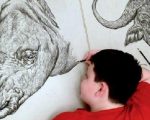 Some child prodigies leave you breathless when you see their talent. The Serbian Dusan Krtolica is such an example, as he has been drawing since he was 2 years old and his talent only grew more impressive over the years. Now, at 17 years old he emerged into a true artist and his intricate ...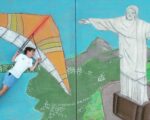 This year's pandemic hit everyone hard and it was especially hard for children to handle the situation. Not being able to go outside, meet with friends, and explore the outdoors wasn't easy for both smaller children and teenagers, so members of the family tried to come up with ...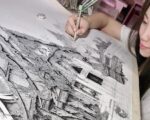 There are so many great artists out there and thanks to the rapid information spread across the Internet, they have the chance to become known by everyone.