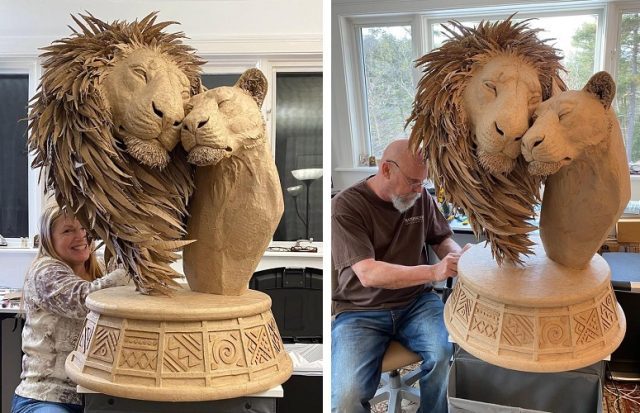 Sue Beatrice resides in Sea Cliff, NY and has been a professional artist for over 30 years. Sue attended the Pennsylvania Academy of Fine Arts before joining The Franklin Mint where she honed her talents and broadened her knowledge of sculpture.
Last year we created a cardboard sculpture of two lions in love that we called "DEVOTION" which went viral.
In the non-commercial realm, Sue also owns All Natural Arts, a venue for selling her unusual and unique steampunk and nature inspired antique pocket watch sculptures as well as her paintings, and other personal art forms. Sue's watch sculptures are created with antique parts and combine the beauty of the delicate inner workings of the time pieces with a variety of themes ranging from nature, love, mortality and even scenes from history. Her one-of-a-kind designs are sought after by galleries and collectors all over the world.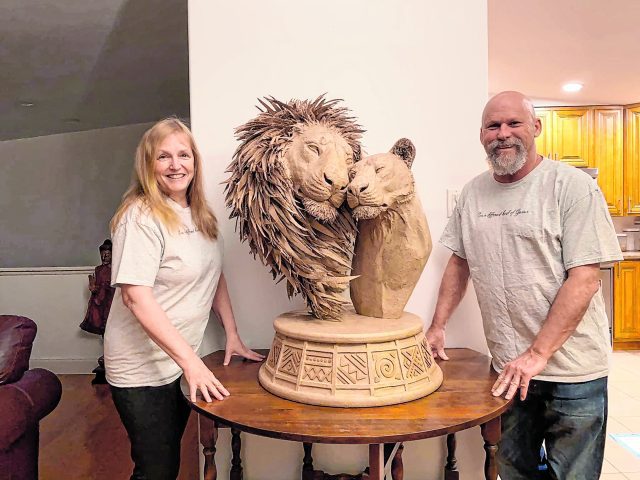 Credit/Creators: Sue Beatrice & Andy Gertler