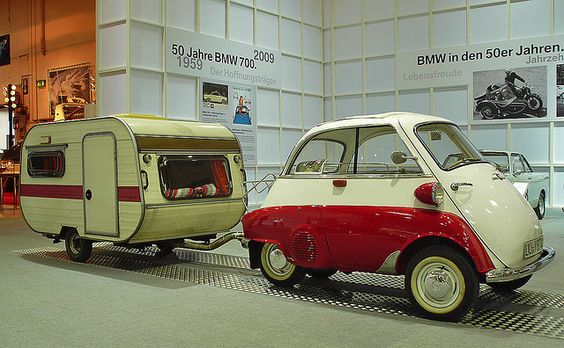 The Isetta is an Italian-designed microcar. Because of its egg shape and bubble-like windows, it became known as a bubble car, a name also given to other similar vehicles.
In 1955, the BMW Isetta became the world's first mass-production car to achieve a fuel consumption of 3 L/100 km. It was the top-selling single-cylinder car in the world, with 161,728 units sold.
Initially manufactured by the Italian firm Iso SpA, the name Isetta is the Italian diminutive form of ISO, meaning little ISO.