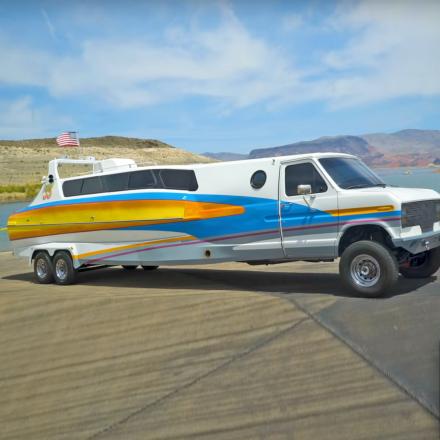 The ultimate mobile home is here, and it can take you anywhere as it is a 3-in-1 boat, van, and RV. Boaterhome combo van, as they call it, is a stunning creation and merges everyone's favorite camper with a vehicle that can also travel on water.
The design can be attributed to Highwave Boaterhome 2000 inc. and the boat on its back can be detached and plunged directly into the water.
The original design dates to the '80s when it created a bug hype, and it is now considered a true vintage treasure to have. The Boaterhome has two front wheels and the look of an 80s Ford E-350 Econoline van, but the upgraded version also includes some smart tech such as a direct connection with the owner's mobile phone.
But this cool boat van looks good both inside and outside, as the interior features a lounge, hallway, living, and camping space. So if you want to own a true one-of-a-kind camper van, this one is a must-have as it will surely attract the looks of fellow travelers.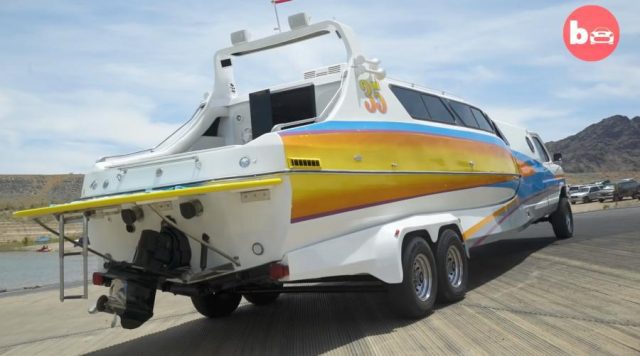 [