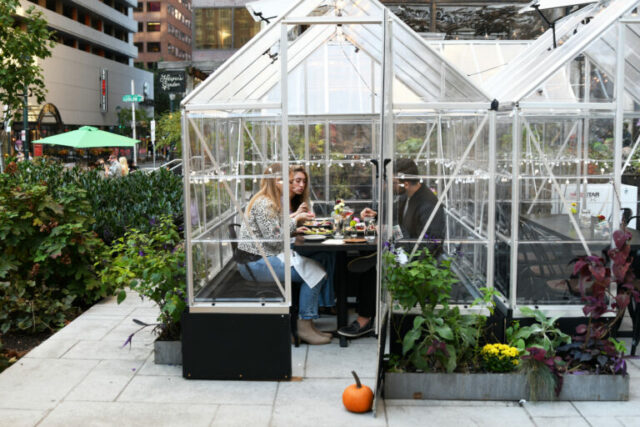 The pandemic has forced a lot of businesses to close or to get more creative with their setups, so they can accommodate customers in a safe environment.
A restaurant in Philly thought about a creative way of decorating its outdoor space and built small outdoor private greenhouses for diners. Harper's Garden is a cocktail bar and restaurant that installed 10 individual, heated greenhouse so they can cozily host customers in any type of weather. The greenhouses are highly resistant and come in 2 different sizes, one that can host up to 7 people and one for as many as 9 people.
Reservations can be made online, for no additional fee. It is great to see how restaurants are coming up with smart plans to keep their customers safe without having to close their doors for months to come. Such terraces turned into greenhouses are a good plan B for any restaurant that is forced to close its indoor space because of lockdown measures.