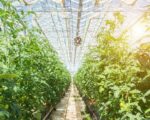 A new study on solar-powered greenhouses presents great prospects for the future of eco-friendly farming. Researchers have tested greenhouses with semi-transparent solar cells to see how they impact the growth of the plants. By generating electricity through these cells, the energy ...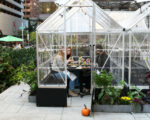 The pandemic has forced a lot of businesses to close or to get more creative with their setups, so they can accommodate customers in a safe environment. A restaurant in Philly thought about a creative way of decorating its outdoor space and built small outdoor private greenhouses ...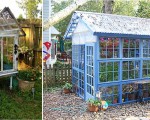 Here's a great idea. By upcycling, recycling and reclaiming old windows and doors you can build a greenhouse. Below, are 10 plus home greenhouses constructed from old doors and windows…Love this idea!!