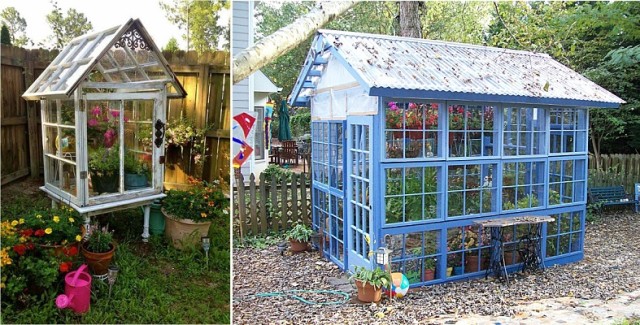 Here's a great idea. By upcycling, recycling and reclaiming old windows and doors you can build a greenhouse. Below, are 10 plus home greenhouses constructed from old doors and windows…Love this idea!!
#1
#2 Blue "greenhouse" made from old windows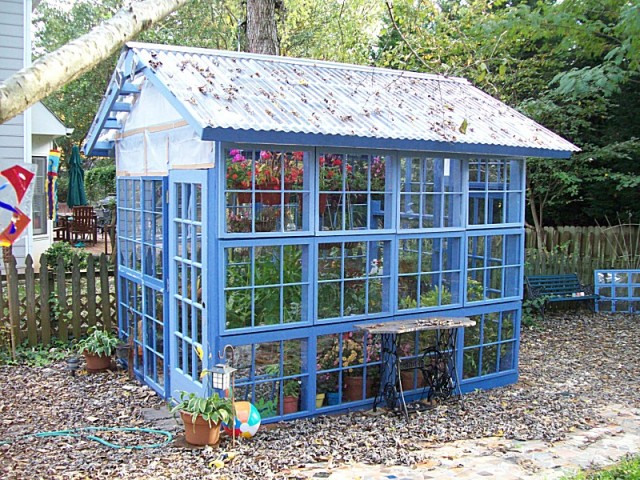 source
#3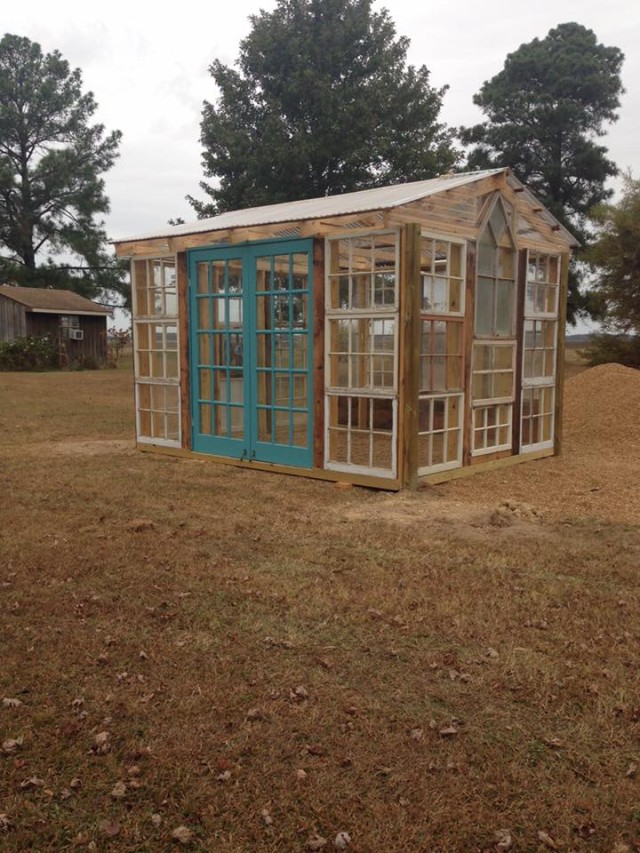 #4 Old window greenhouse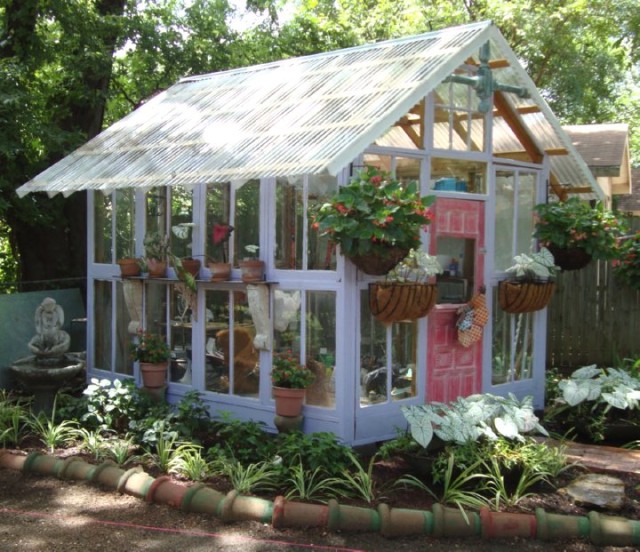 source
#5 Greenhouse from old windows.