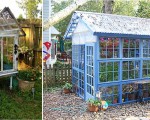 Here's a great idea. By upcycling, recycling and reclaiming old windows and doors you can build a greenhouse. Below, are 10 plus home greenhouses constructed from old doors and windows…Love this idea!!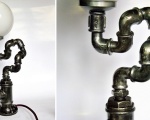 If you want to own a unique piece of furniture, here are some ideas. U&D (Utopia Design and KZ desing) is a company from Poland. They design and make furniture, using elements of old worn out machinery and equipment and old wood.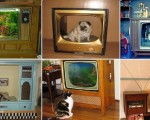 Looking at TV suddenly brought you memories from childhood, when you first laid eyes on that big console TV from your old living room? If you want to bring back that feeling but don't necessarily want to change the pleasant quality of your HD flat screen TV, take the opportunity ...