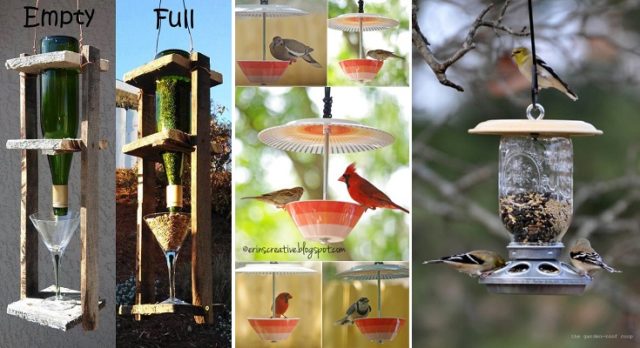 Spring is the perfect season for outdoor fun and relaxation. It's the season of blooming trees, smell of flowers in the air and animals that come out from their winter hybernation. It's is also the time for birds to fly back from warmer places and visit our yards. So if you know that your outdoor space is frequented by little birds, these DIY project will come in handy. They will all serve as inspiration for a bird feeder that you can easily make by yourself and let the birds visiting your garden have some treats. On the link below you will find a selection of cool bird feeder ideas that will help you design and build your own version. Such a cute project for this upcoming Spring!
1.Wine bottle bird feeder! This is made from an old pallet & an empty wine bottle.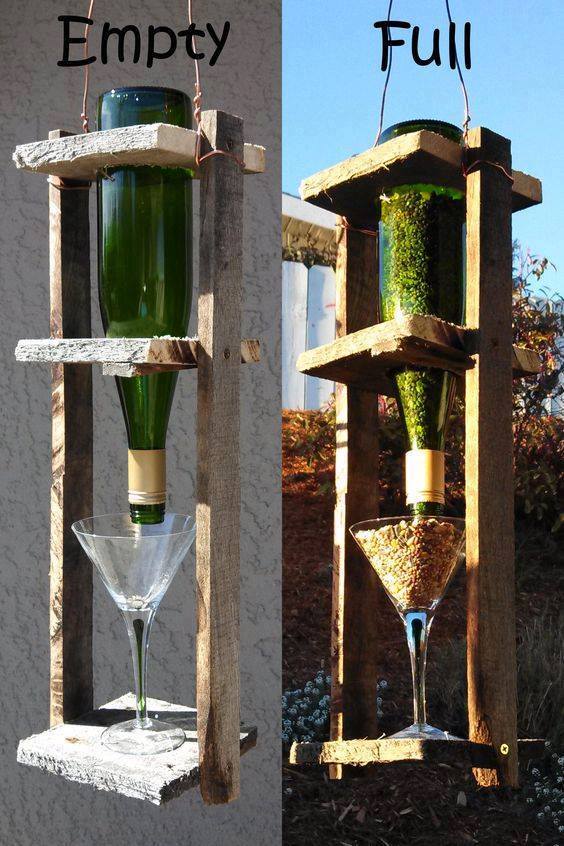 2. Orange Cup Bird Feeder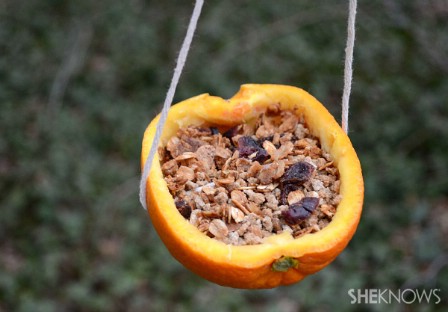 via SheKnows
3. Repurpose old candle holders into pretty bird feeders.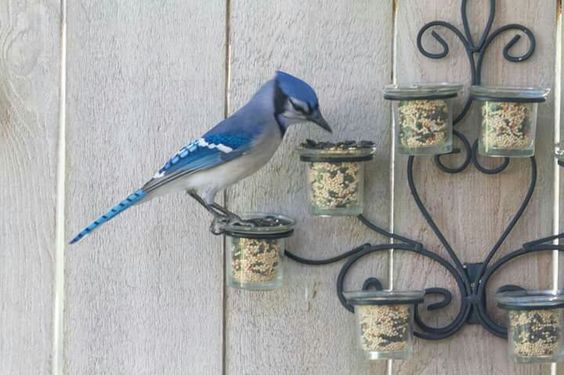 via HomeDesign
4. How to Easily Make a Tin Can Bird Feeder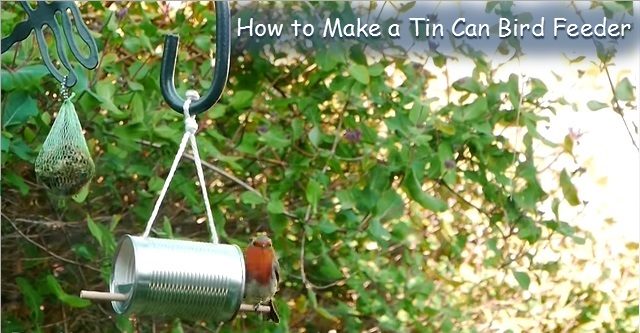 more details HERE…
5. How to Make a Flowerpot Bird-Feeder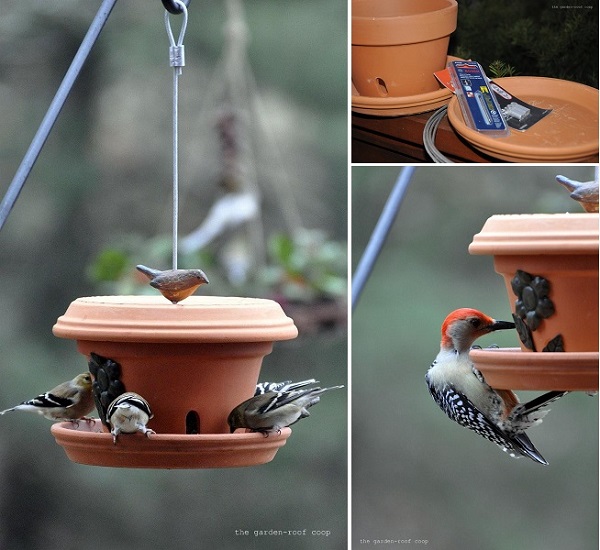 more details HERE…