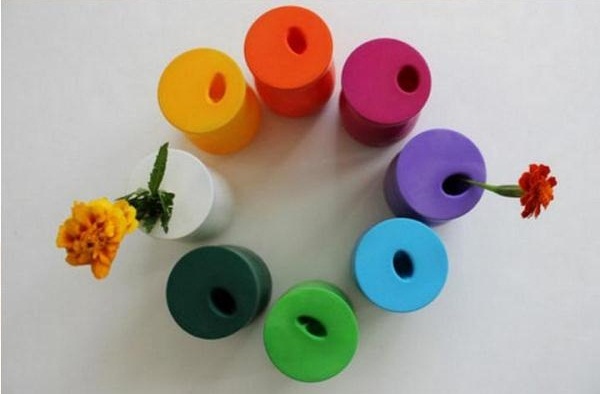 Have you ever thought about making and art project out of a balloon and a vase? We neither, but seems like this is a great idea. The result looks great and has a minimalistic air. Just buy some balloons, make sure to choose vivid colors as they will look much better than the darker ones, grab some vases made out of glass and you can start getting creative.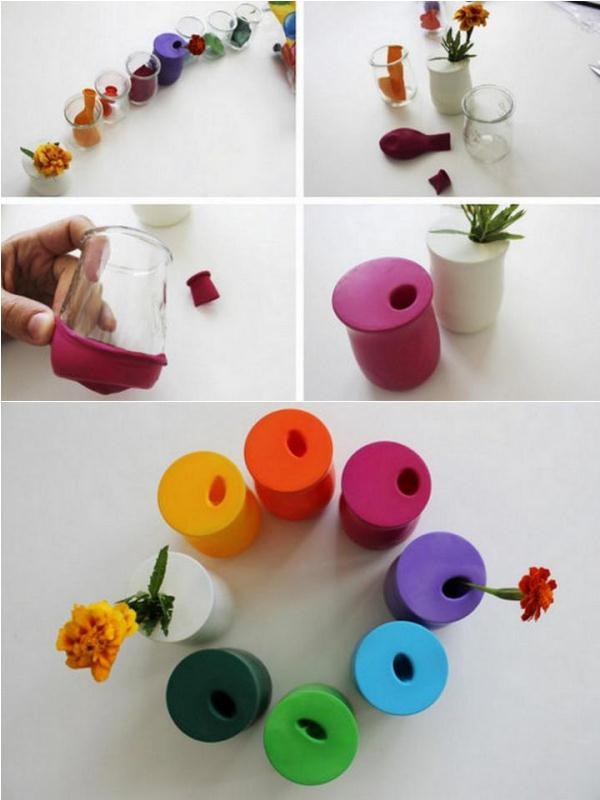 Take each balloon and cut of the top of them, then cover the vases from the bottom to the top. When you get to the top of the vase, fold the upper part of the balloon inside the vase. This way you will create a hole where you can put the flowers into the vase.
Nice and easy, right?