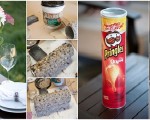 I often come to think about DIY as a school. Not because you constantly learn something new, but because you are pleasantly surprised by all the stuff people around the world come up with. This pebbled flower base, made out of a Pringles can, is one great example of that. The picture ...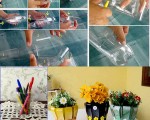 Having a regular vase for your flowers is outdated. A vase made out of plastic bottles is a subject for discussion and inspiration alike. Here is an example of how you can transform 2 regular PET sodas into a couple of useful and cleverly crafted vases. You will need: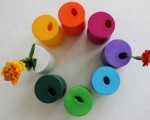 Have you ever thought about making and art project out of a balloon and a vase? We neither, but seems like this is a great idea. The result looks great and has a minimalistic air. Just buy some balloons, make sure to choose vivid colors as they will look much better than the darker ...