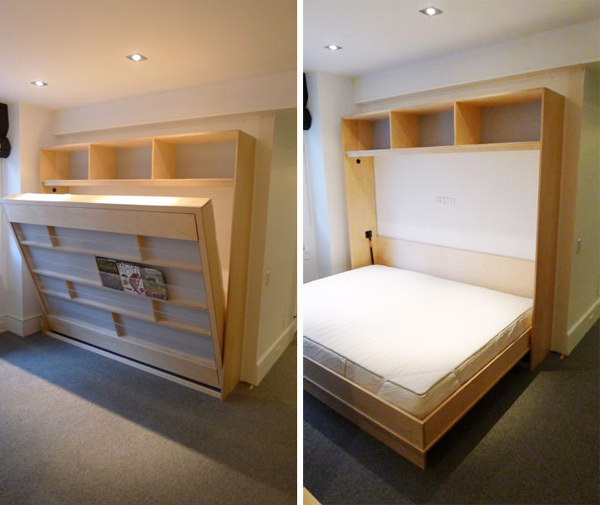 Are you looking for more space in your home but aren't exactly sure how to achieve it? Murphy beds are one simple and creative option. The Murphy Bed DIY project is even more exciting, not only because you can design it in every manner you want, but you could also save a lot of money opting for this method instead of buying one. Also, the neat thing about choosing a DIY Murphy Bed to make is that you can make the back or the casing look in every way you like: from an ordinary closet to a cool bookshelf. You can even build a side fold bunk bed for the kids if that's what your home needs. It's entirely up to you!
#1. DIY Tardis Murphy Bed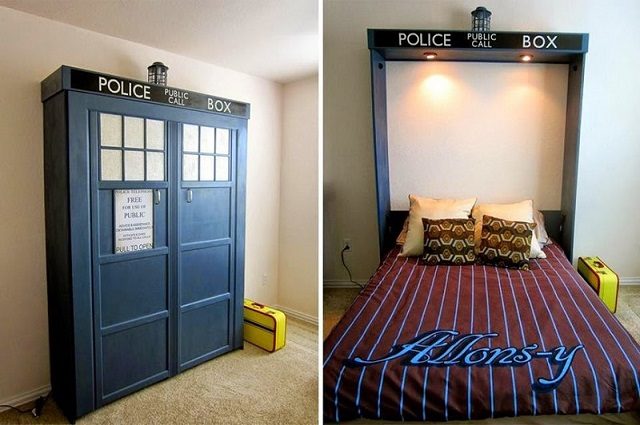 Everyone knows who Dr. Who is, right? The theme of this popular TV show can be transferred, with impressive beautiful results into your DIY furniture. Especially the TARDIS part of this awesome show. Read more details here…
#2. DIY Murphy Bed; Making Room For Guests
"Early this Spring we found out I was pregnant and expecting our 2nd child in December.  Before we found out the gender I had decided that if it was a girl she would share a room with Josslyn." this is the story of Jacque and her husband Matt from theDIYvillage .. read more here…
#3 Everything you need to make your own Murphy bed (DIY Plan) Fun to build!!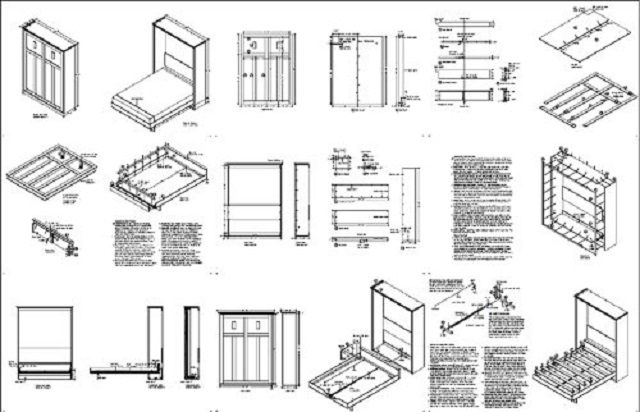 Plans are for a classic 4-panel door queen wall bed design. The bed is practically easy to build, economic, great looking and sturdy. It's an affordable alternative to the traditional Murphy beds.  Read more details here…
#4 Murphy's Paw Design: The Modern Fold-Out Ped Bed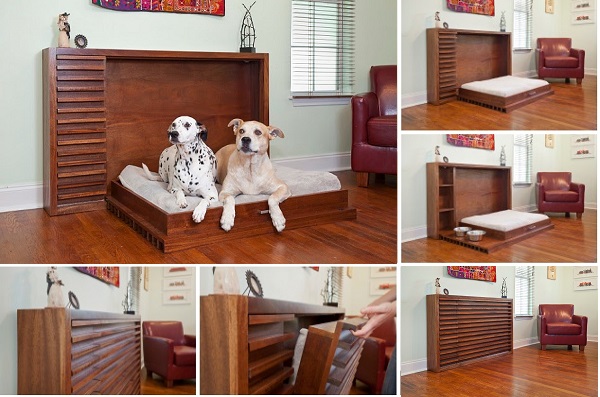 This is not a DIY project, but can be with few carpentry skills..a Murphy Bed for your quadruped friend, read more here….