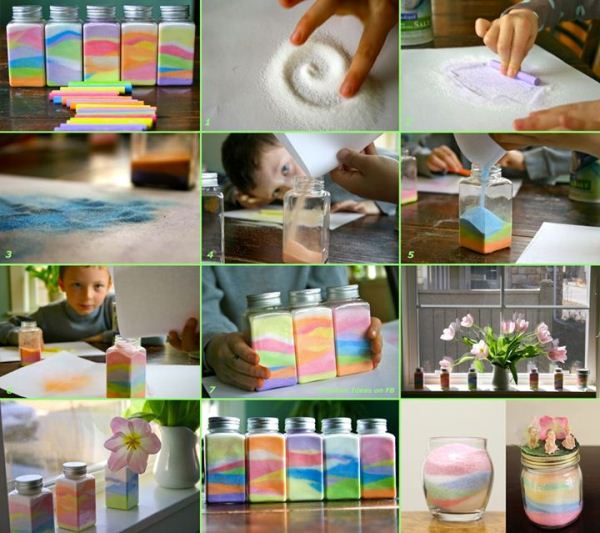 If you are looking for a fun art project which is also cheap, then we will teach you how to color salt with chalk in order to create amazing art pieces. Usually for these kinds of project, artists tend to use sand, but salt will do it too and it is even better as it can be colored easily. It is also very cheap, as you can color salt with chalk and you don't have to purchase the expensive colored sand you can find at a crafts store. First of all place a newspaper on a table, this will be your working surface. Put the salt on the paper and pour a little bit more then the amount you want to have when finished. Take the chalk (the color you like) and roll it over the salt, rubbing it. Keep on doing this, until the salt becomes the color of the chalk. Roll the paper in order to keep the salt from falling on the floor and pour it in a recipient. Repeat this process until you will have all the colors you want and then you can start creating your salt art project.
Sounds like fun, right?
Crayola Colored Drawing Chalk –>> here.