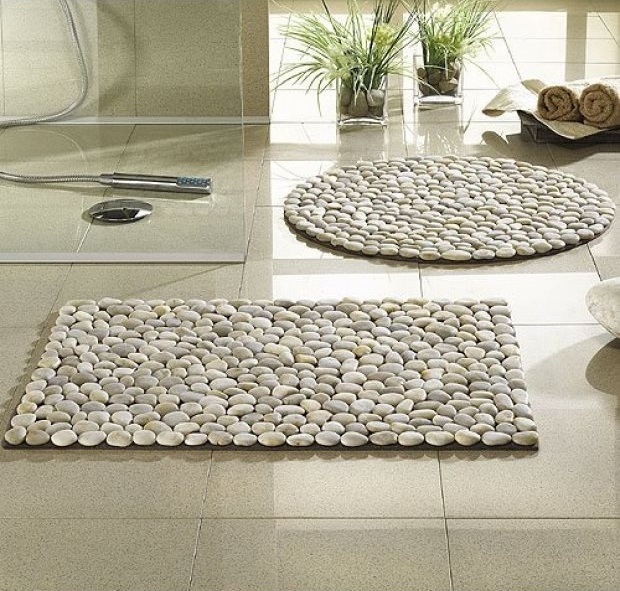 If you want to improve your home décor, if you want to give it a more natural look, you will love this next tutorial. Transforming a regular mat in your home into a creative handmade carpet is exactly what your interior needs. Here is what items are necessary in order to make this example of a lovely DIY stone carpet:
• a rubber welcome mat;
• some contact adhesive;
• four bags of river rocks;
The first step involves making sure you have the design all settled out. Maybe do drawing on a paper to use as a guideline throughout your project. Then, take the mat and spread glue on the whole surface. Begin arranging the river rocks from the bags. It's recommended you start from the center and work your way outward. When you're done with the arrangement, leave it to dry for up to one whole day. It looks awesome! It feels great when you step on it as well!