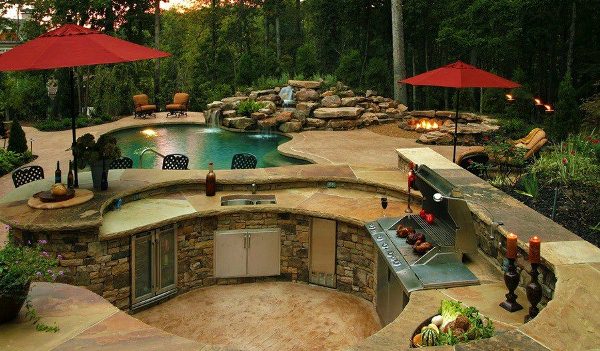 "Where there's delicious food, there's a tasty beverage", says a quote. Summer is on the way and fine weather means spending more time cooking outdoor. Whether you are looking for the elegant and clean look of an outdoor kitchen or full dining space, extending your back yard allows you the functionality of a traditional kitchen while maintaining the near universal appeal of a barbecue. People have started investing in outdoor kitchen separately from their usual indoor kitchen since outdoor cooking has become a trend in the last few years. There are many reasons for building an outdoor kitchen, some practical and some about lifestyle. For example, eliminating the need to run back and forth at mealtime in order to obtain the elements you need for food preparation, ensuring time with family and friends without interruptions or increase the quality of life and, why not, the quality of meal. Using easy to maintain and almost indestructible materials make outdoor living even more interesting. This amazing outdoor kitchen is designed by Ann Johnson Design a well known company in the Atlanta area.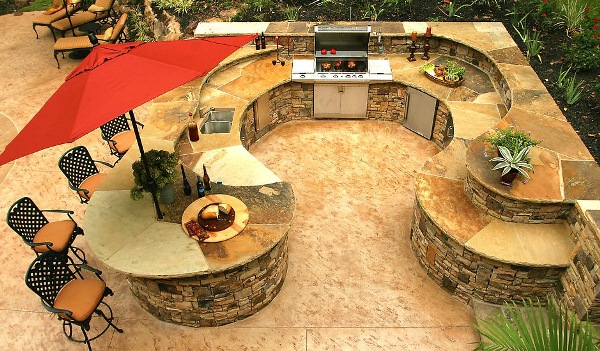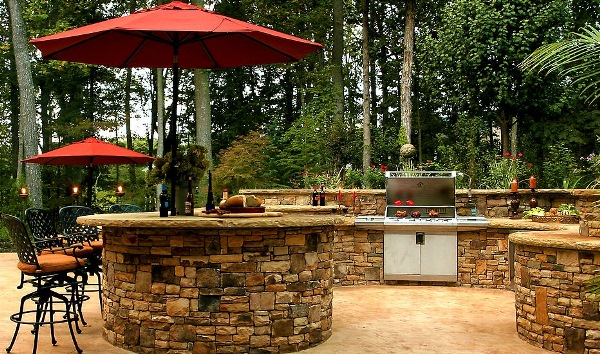 "The team at Ann Johnson Design not only has the technical expertise to solve problems like drainage, grading, and irrigation, but also they are experts in plant materials and in making beautiful, functional spaces. They do great work." – Ross Residence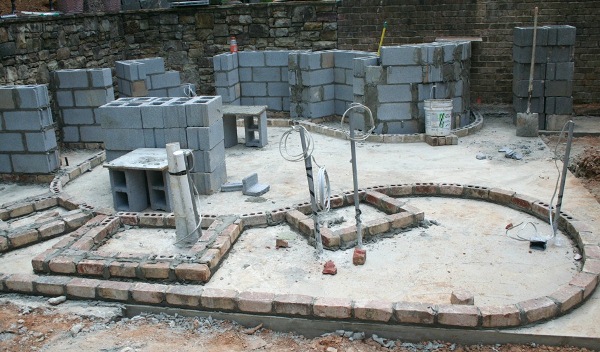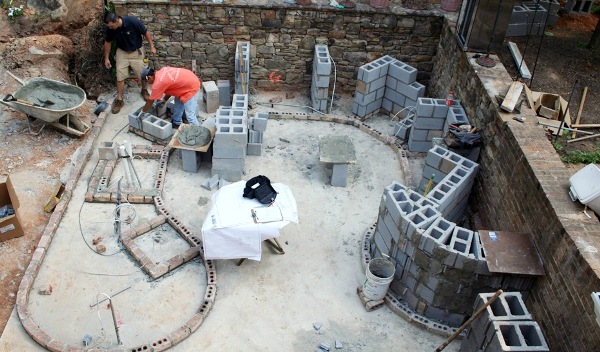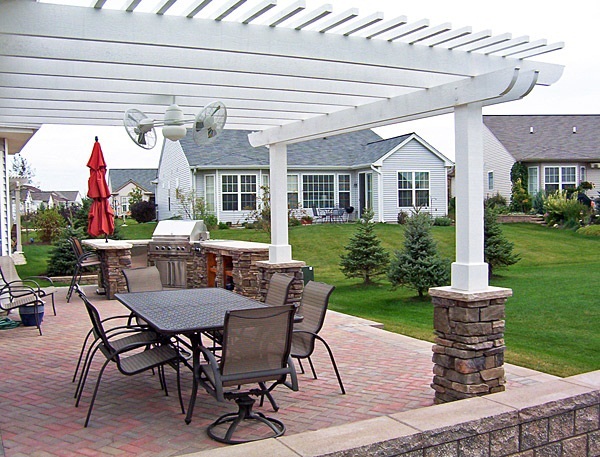 Ready for more amazing ideas? Check below!