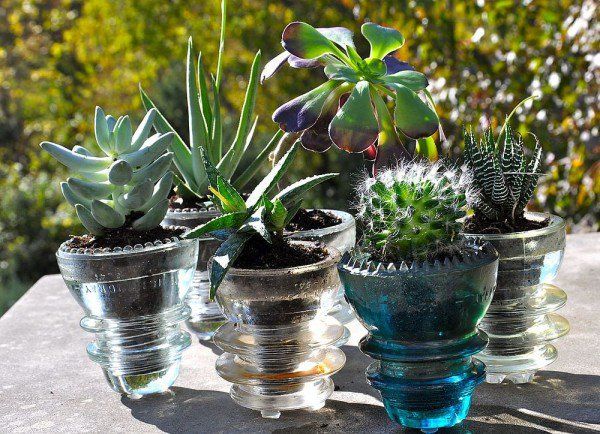 Insulators can be used for a lot of arts and crafts projects, but they are most perfect as planters. These types of insulators were used mainly for telephone and telegraph wires and became most popular as a design object in the 1960s.
For your DIY projects, you can use them as planters and they come in many shapes and colors, so they can be easily adapted to the rest of your décor. To make these beautiful planters, you're going to need: wood glue, pieces of wood, copper wire, small pebbles, two glass insulators, screw-in hooks, wire cutters, soil, and two succulents.
The plants of your choice can be a wide variety, but succulents are very easy to take care of and are the preferred choice among interior designers. The planter will be very easy to assemble, so you can make this project either by yourself or organize a fun arts and crafts weekend with your family and friends.