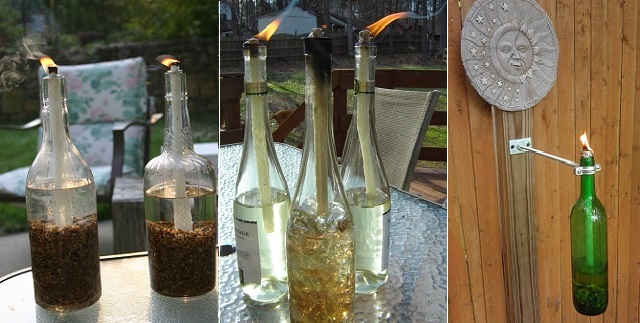 Your outdoor event requires a little bit extra to really impress your guests? Did you run out of little decoration tricks you could implement in order to improve the design and ambience of the event you are organizing? Here is a quick and simple solution you can whip out, especially if the event itself is held in the evening or at night: DIY Wine Bottle Tiki Torches. A popular decoration for many events, torches can cast some light at the table, as a centerpiece, or in some corner of the bar or at the entrances to the yard. Transforming regular wine bottles into impressive Tiki torches is simple and requites a few things, like lamp oil and metal washer, not to mention the obvious empty wine bottle and the torch wick refill. Some decorative beads or glass rocks can be used to embellish the whole thing; be careful they are small enough to fit inside the bottle through the opening. Read the step by step tutorial so the final result is similar to the one you see in the pictures. Your event will look and feel much better!
You'll need:
1 empty and cleaned wine bottle
Tiki Torch Fuel
Tiki Torch Replacement Wick
1/2" x 3/8" Copper Coupling
Teflon Tape (1/2")
Decorative glass rocks or beads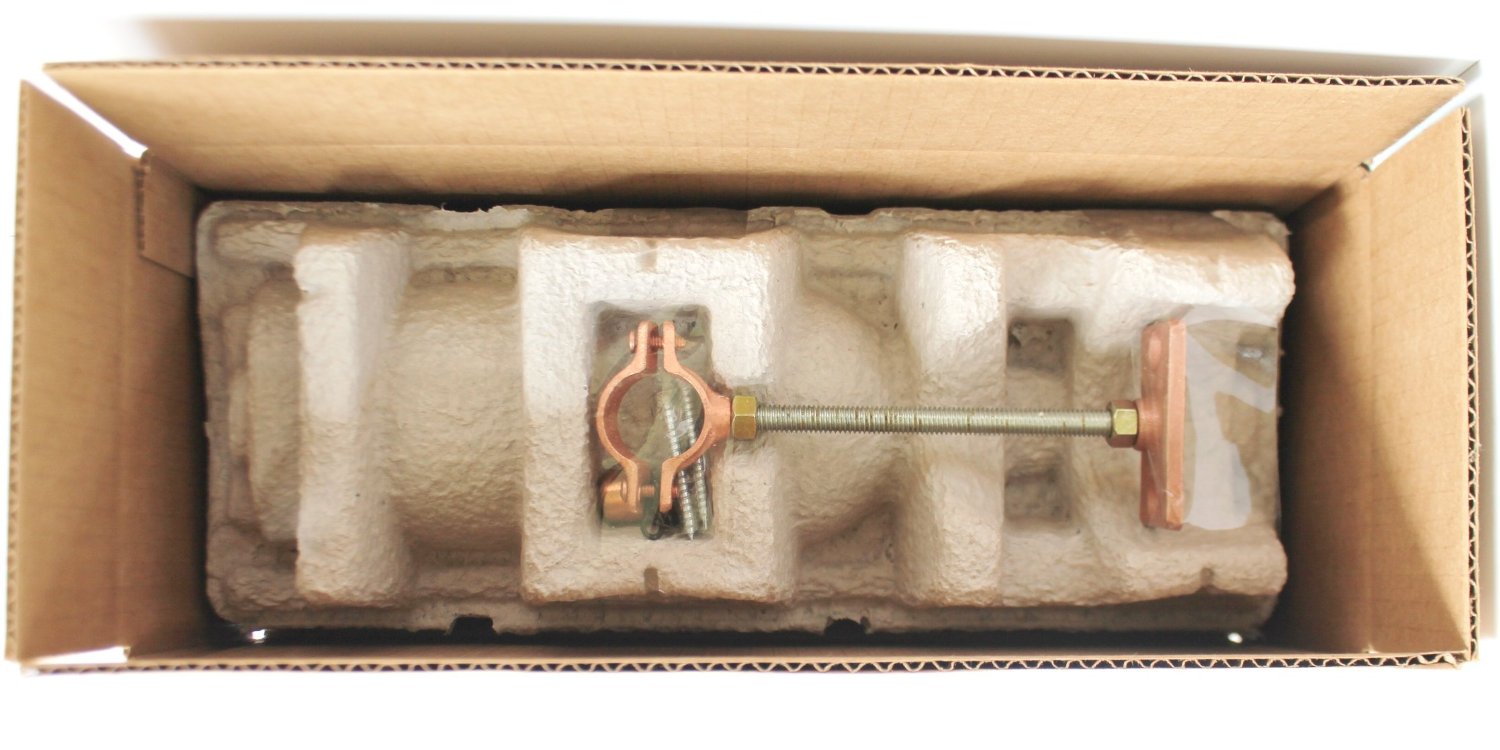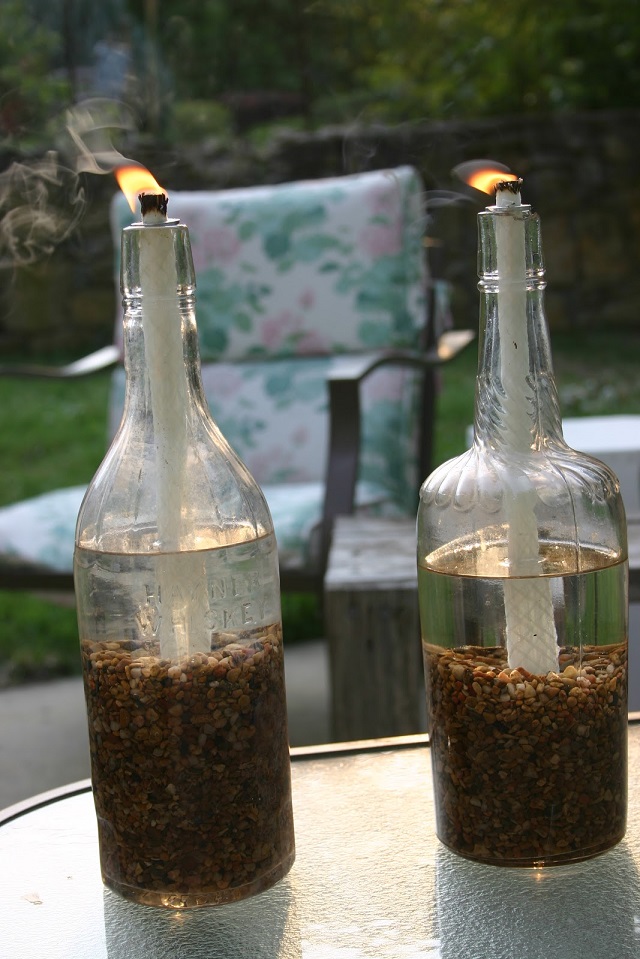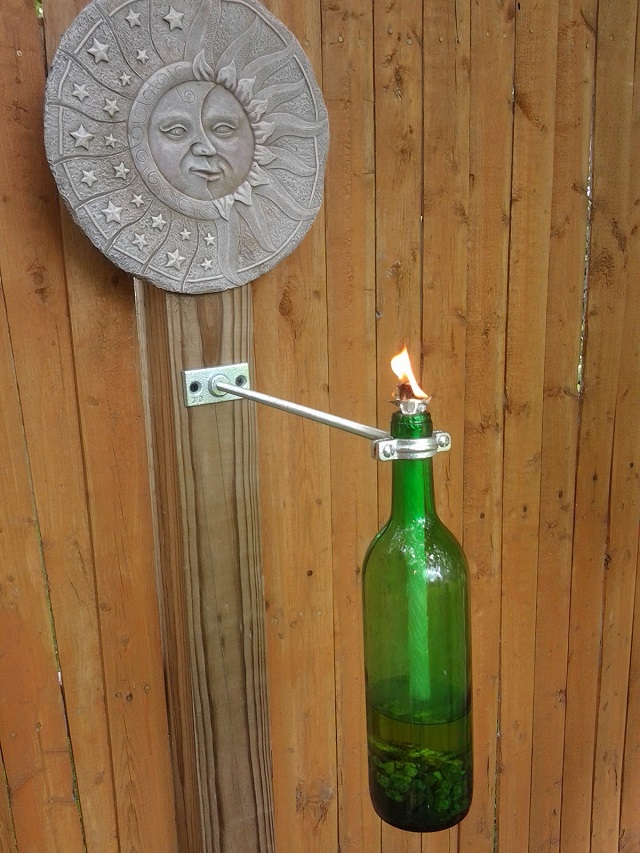 For those who nt have time or skills to make a Wine Bottle Tiki Torch .. here's one finished.. and is available in the link below..
Cobalt Wine Bottle Outdoor Lighting Tiki Torch with Mountings, Wick and Hardware