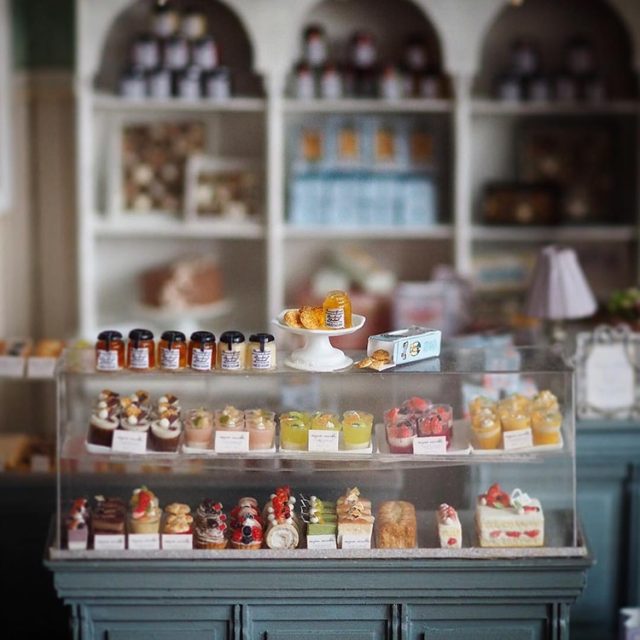 Miniature art requires a lot of patience and attention to detail, as handling small and fragile pieces can be nerve-wracking.
This type of art has a long history in Japan and there are lots of beautiful tiny miniature pieces created by talented artists.
Since anything can be downscaled and built-in tiny versions, Japanese artist Kiyomi decided to build the most amazing miniature dollhouse furniture.
Her Instagram account, @chiisanashiawase2015 features stunning examples of tiny antique furniture, all made by hand by this very talented mother of two.
Since being a busy bee is not easy, Kyiomi wakes up every day at 4 am so she can have plenty of time to do everything around the house and also engage in her hobby.
She uses various types of materials, from paper to perspex and wires to hold the furniture pieces together and her works perfectly resemble real-life 18th-century pieces.
One of Kiyomi's most recent projects features a miniature bakery, that is equipped with everything from furniture, to decor elements and even tiny pastries.
It is no wonder that she has a fanbase of more than 100.000 followers on Instagram that keeps growing day by day.