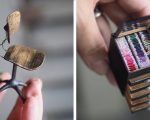 Miniature art requires a lot of patience and attention to detail, as handling small and fragile pieces can be nerve-wracking. This type of art has a long history in Japan and there are lots of beautiful tiny miniature pieces created by talented artists. Since anything can be downscaled ...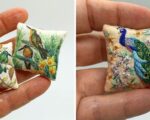 An incredibly beautiful miniature cushion! The embroidery is spectacular! Amazing artisan. Hand embroidery miniature cushion for dollhouse decor. Size 3,5×3,5 cm. These are available in the link below…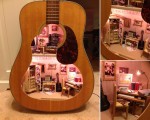 This next dollhouse is one of the sweetest gifts ever. It was created by Lorraine, who is a miniature maker and works at Fairy Meadow Miniatures. She made the dollhouse for her daughters 25th birthday, surprising her with a unique and very creative gift. Her daughter's love ...