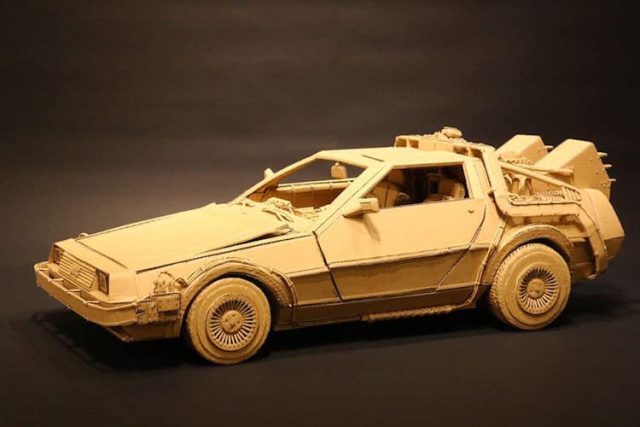 Monami Ohno is a very talented Japanese artist who has formal training in 3-D animation and is now making amazing sculptures out of cardboard. Her sculptures are mainly made out of used Amazon boxes and serve as a basis for her highly detailed designs.
Among her most intricate designs, you can see monsters, vehicles, and even representations of food and drinks. Each piece is put together using smaller cardboard parts, allowing the artist to create beautiful details.
She pays special attention to textures and patterns, creating realistic sculptures that amaze every viewer. Ohno uses a pair of scissors, a regular box cutter, glue, and masking tape, and even though it might sound easy she spends a considerable amount of time polishing her designs.
Her interest in cardboard sculptures switched after considering the cost of 3-D designs too pricey, so she turned to a more sustainable material, such as cardboard.
Ohno also considers cardboard to be more moldable and offers infinite possibilities, it depends only on the crafter's skills how well the result turns out.