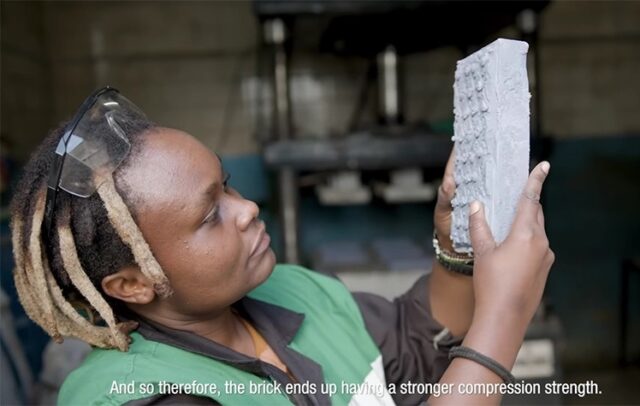 Plastic waste is one of the biggest threats the Planet is facing, and recycling it can help reduce the ongoing hoarding of waste.
A Kenyan materials engineer has come up with a smart plan to recycle plastic and transform it into durable construction materials.
Nzambi Matee, is the founder of Gjenge Makers, which is a sustainable business that converts plastic waste into materials used for construction. Matee uses this material in her projects and makes colorful bricks that are even more harsh than concrete. Her invention received a lot of attention and praise since she first announced it, and even the United Nations contacted her.
Matee worked on a system through which she converts high and low-density polyethylene and polypropylene plastics into bricks. So all the waste which has been accumulating on the outskirts of Nairobi, Matee's hometown, is now being recycled into a new and useful form.
The plastic collected is shredded and mixed with sand, then heated to form this new material which resembles bricks.
The biggest advantage is the material created by Matee has an affordable price of &7.70 per square meter, and the factory producing is active since 2017.
Matee's invention has also won her the Young Champions of Earth prize, awarded by the United Nations.
Recycled plastic bits to be mixed with sand.