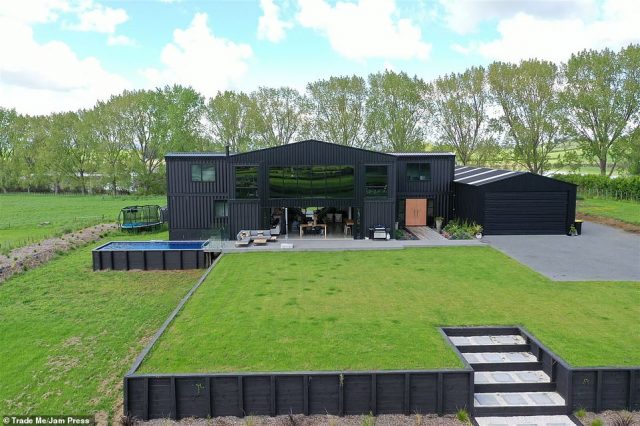 Homes built from shipping containers can be very cost-efficient, especially when you want to stay on a low budget. But who said that container homes can't also be luxurious? This stunning New Zealand-based home was built out of 12 shipping containers and it looks breathtakingly beautiful.
The house is a six-bedroom mansion with, three bathrooms a glamorous pool, and has enough space to store six cars. The house spreads across 6,221 sqm and comes with an incredible view over the hills of Waikato.
The containers used to build the mansion are all old and abandoned shipping units, and their prices range between $3000-$10000. The mastermind behind the project is David Wade, who started working on it in October 2016 and built everything from scratch, reconditioning each container and polishing them until perfection. The minimalist, all-black outdoor hides a luxurious indoor space, with plenty of light and high-quality design and finishings.
Take a look at the pictures to see more about the design of this unique shipping container home and let them inspire you.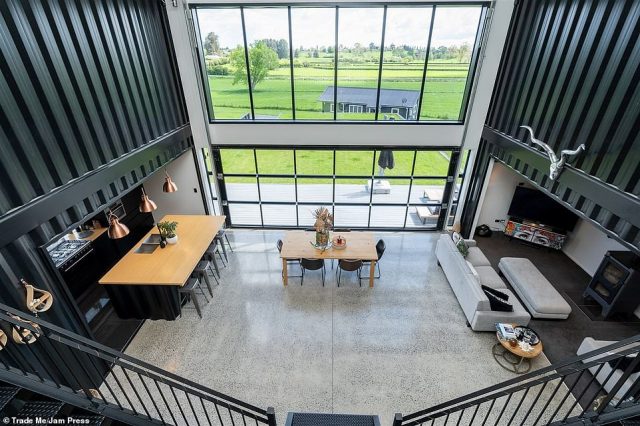 Inside the luxury home made from 12 shipping containers featuring a stylish industrial interior, a pool and even its own private cottage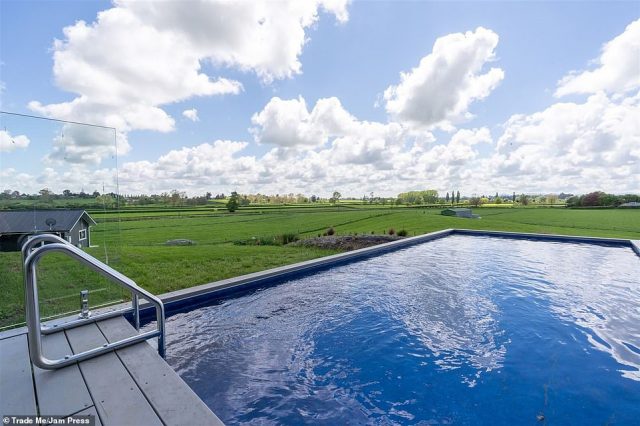 An infinity pool is also seen out the front of the property, which can only be accessed through an automatic glass door
One of the three bedrooms featured in the stunning two-storey home