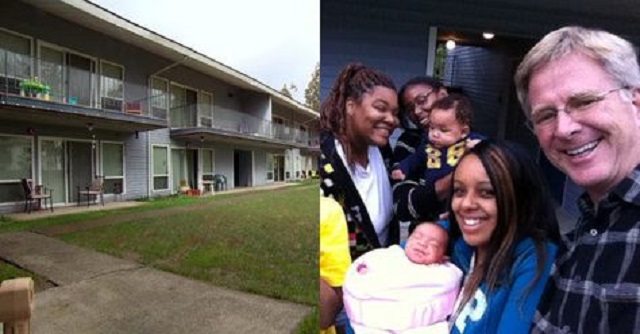 Wealth is not distributed equally between people around the world, and some just have a lot more than others. But this does not mean that there aren't still people out there who are willing to give back, help the less fortunate and do some good while on this Earth.
Rick Steves is among them, as he is a multi-millionaire with a big heart who made a fortune out of his European travel-guides and travel series.
Steves donated an entire apartment complex to the YWCA to help homeless women and children start a new life and stay off the streets.
The apartment complex is worth $4 million and can host up to 24 people, who can all stay rent-free there. The complex was named Trinity Palace and Steves bought it in 2015, but with the help of YWCA and Rotary Club, he managed to transform it into a safe space for women and children and offer them guidance.
Most of the women living in the apartment complex are single mothers, who struggle with everyday life so having a place where they can rest and put their lives together is of great help.
Steves hopes to inspire other multi-millionaires to start giving back to their community and contribute to the reduction of the existing gaps between rich and poor.
source: blog.ricksteves.com