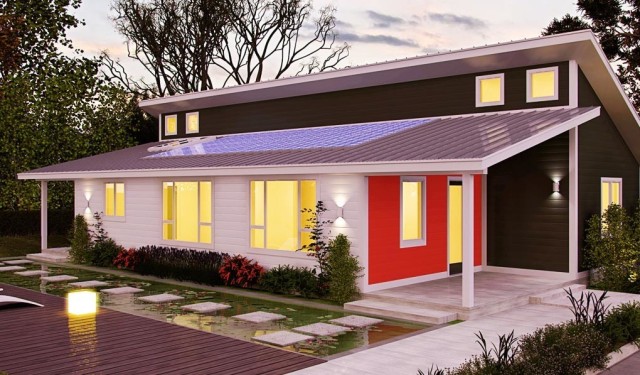 Net-zero energy homes has been a dream objective for environmentalists for decades. Having a minimal impact on the environment and not worrying about monthly costs for energy, is an objective for many people who are in search for a new home. A company in Asheville, North Carolina has achieved that with the Renew Collection. The most important feature: they are affordable! The prefabricated homes will be able to generate their own energy. Both the photovoltaic and solar panels give power as well as water heating respectively. The prices of the home kits start under $100,000 and look very good. Browse through the models featured or perhaps watch the video to get a better idea about how the homes look and function.
Benefits of net-zero
Comfortable environment- The airtight structure and high level of insulation means steady temperature changes, very few drafts and reduced outside noise.
Cost savings- Building a net-zero home even further lowers your cost of ownership by eliminating energy bills.
Healthier lifestyle- Net-zero homes help maintain a healthy living environment for you and your family with fresh air ventilation, which circulates clean, filtered air through the house and drastically reduces allergen and pollutants.