"Growing School Gardens In Winter.. a project from Pikeville Elementary School (PES) in the Kentucky mountains. The amazing teacher behind this school garden, Mrs. Traci Tackett, attended one of my winter gardening workshops in the summer of 2013"… motherofahubbard.com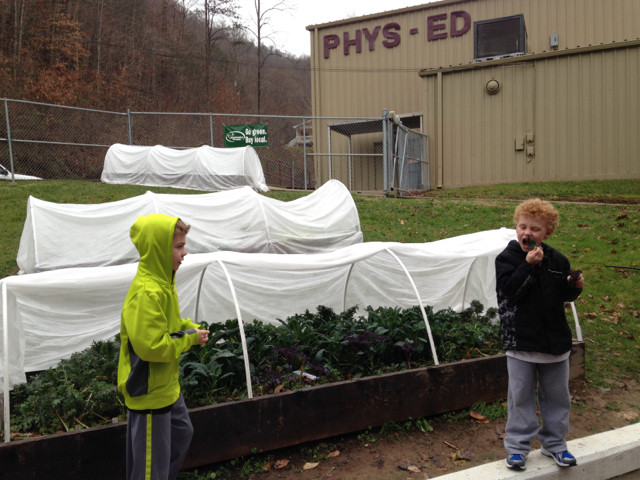 Sampling a January 13th harvest from the Rainbow Kale bed.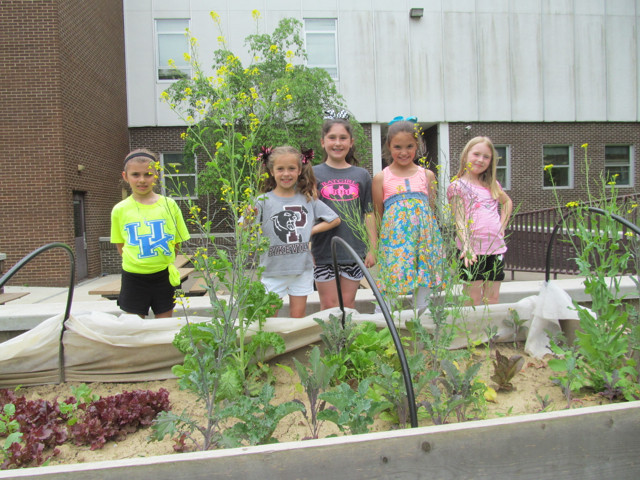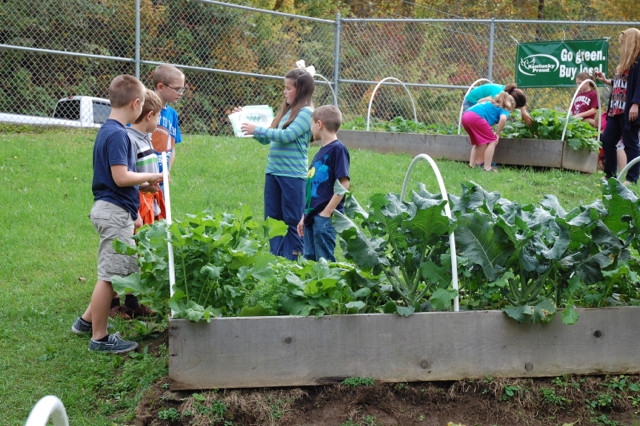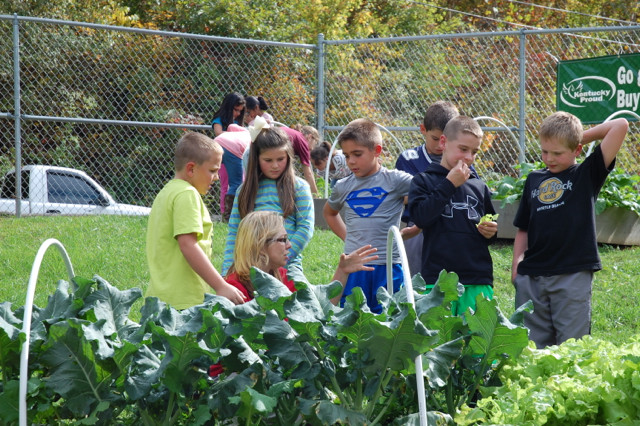 Mrs. Tackett instructing students in the school garden.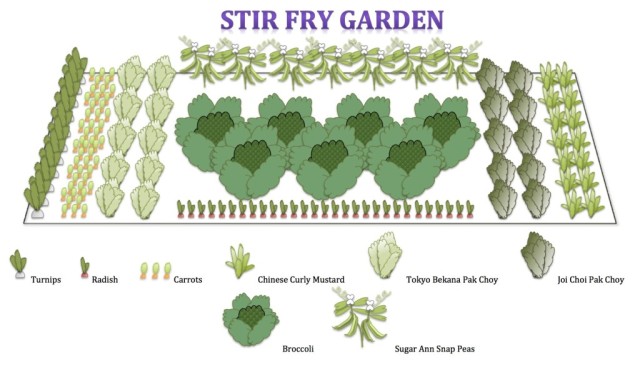 A sample raised bed plan that I designed for the school. Themed gardens are so much fun!
10 Reasons to Grow a School Garden in Winter…
1) LOW-MAINTENANCE BY NATURE
2) DISCOVERING LEAFY GREENS AND ROOT CROPS
3) FINDING JOY IN WINTER WEATHER
Check out all 10 reasons, here…