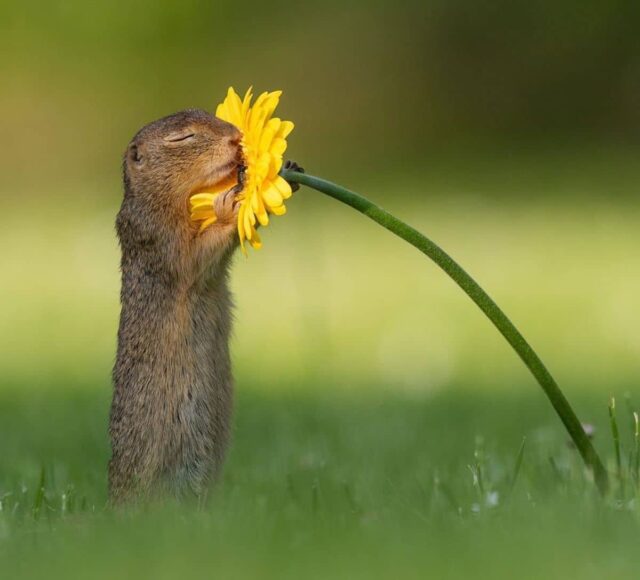 Even the tiniest creatures can lead exciting lives and once captured on camera, viewers get intimate insights into their lives in the wild.
Squirrels, for instance, have been caught on camera by many photographers in funny, sweet, and even dangerous moments. Dick van Dujin, gives the public the sweetest wildlife photo, capturing a squirrel in the very moment of smelling a flower and inhaling its sweet scent.
The tiny and adorable squirrel has its eyes closed and can be seen enjoying this moment of pure joy on a sunny day. The picture was taken in Vienna, on a beautiful day with clear skies and perfect lighting and the result went viral on the Internet quickly.
Dujin uses a Nikon camera to capture his wildlife pictures and experimented with many types of photography until he found that animals are the perfect subjects for his art. See his amazing selection of pictures below and next time you'll go walking in a park or forest, look for its tiny inhabitants. Maybe you too will get a glimpse of such a pure and joyous moment!
Dick van Duijn: Instagram | Facebook
You might be interested in: