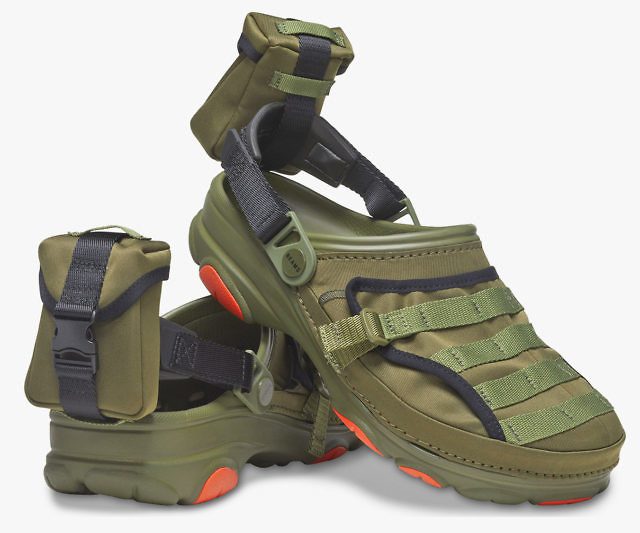 There is no idea or style that cannot be translated into a Crocs design, even tiny survival kits. If you're looking for the ultimate adventurer Crocs, then these tactical ones were created just for you.
These Crocs are called Crocs Bespoke Classic All Terrain and they are what the military would wear to feel comfy. The best part about them is the mini storage bag in the back, that can be detached and can hold essential survival items.
What makes these Crocs so special are the MOLLE straps on their front that will help you attach any gear you wish. This way you can strap any tiny pocket on the front of your shoes while also using the one on their back.
The product is a collaboration between BEAM and Crocs and is part of a longer series of tactical wear collabs between the two brands. The military Crocs come in a classic army color, but they can also be ordered in black, grey, olive green, and mustard.
Some pieces of tactical Crocs even have a small storage space sewn directly on the front of the shoe, so you don't need to attach a tiny pouch.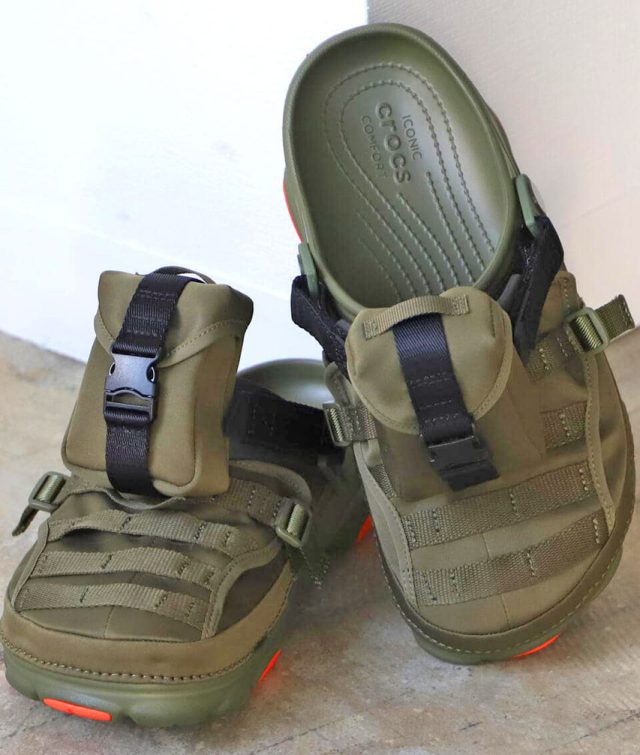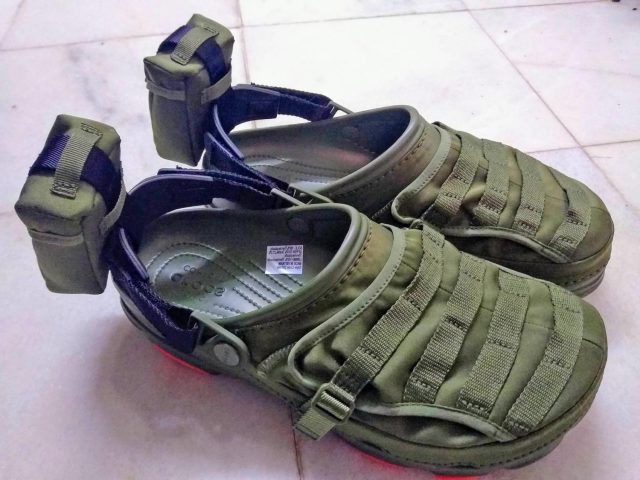 Not to be confused with the survival crocs that hold a plethora of survival tools right on each croc!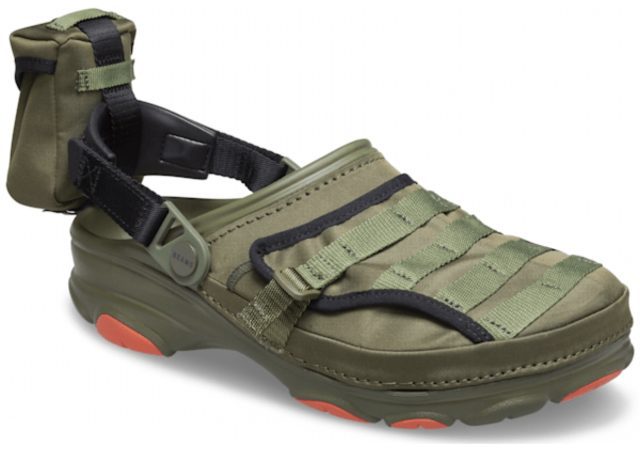 These are available HERE…