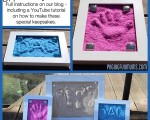 The time when photographs and drawings were used as mementos for a particular moment or events are becoming more and more kitsch and not artistic at all. Now, people tend to resort to electronic solutions, be it photos or videos. But there's a creative way you can beat the test ...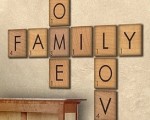 Decorate your home with some inspiring words and design. If you don't like what art decorators have in store for you, make your own art with a bunch of large scrabble tiles. Here is what you will need in order to turn this project into a reality on your walls: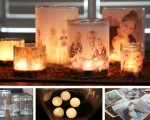 A beautiful decoration doesn't need a lot of work, but a small amount of attention to detail and some creativity, as well. Remember when the entire internet was full of digital photo frames, which seemed to replace ordinary frames? Well, that didn't happen because people are not ...